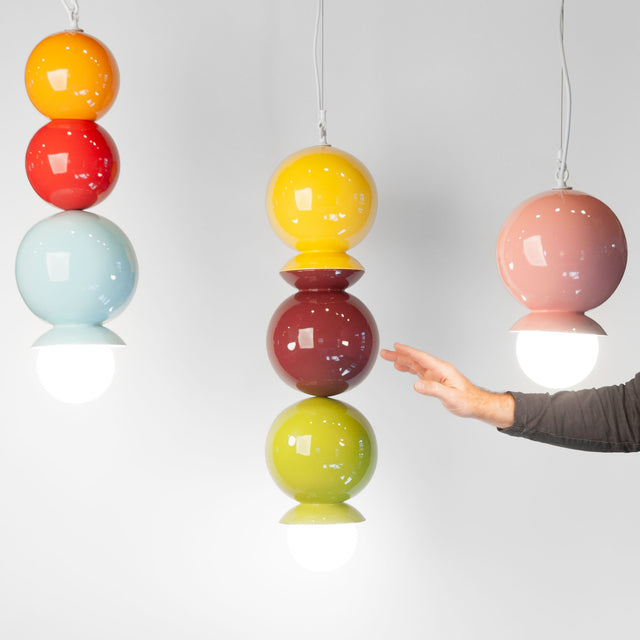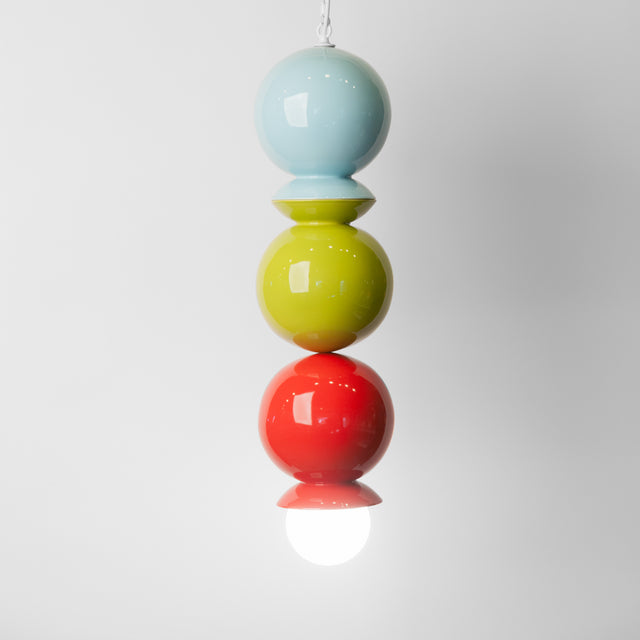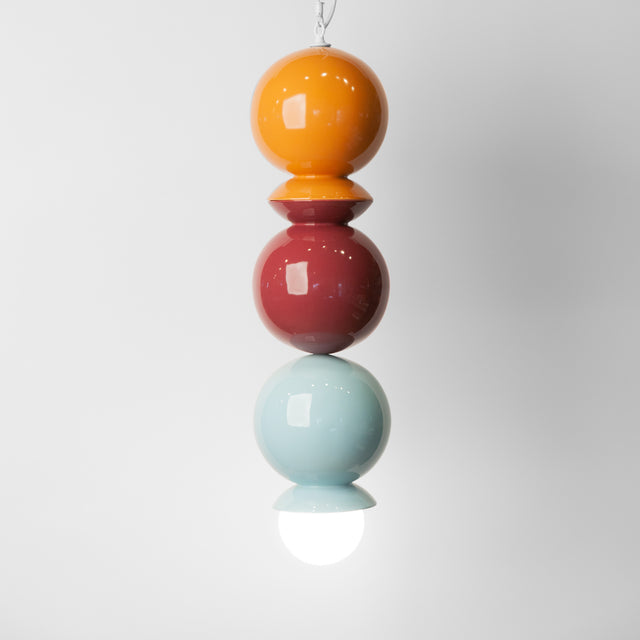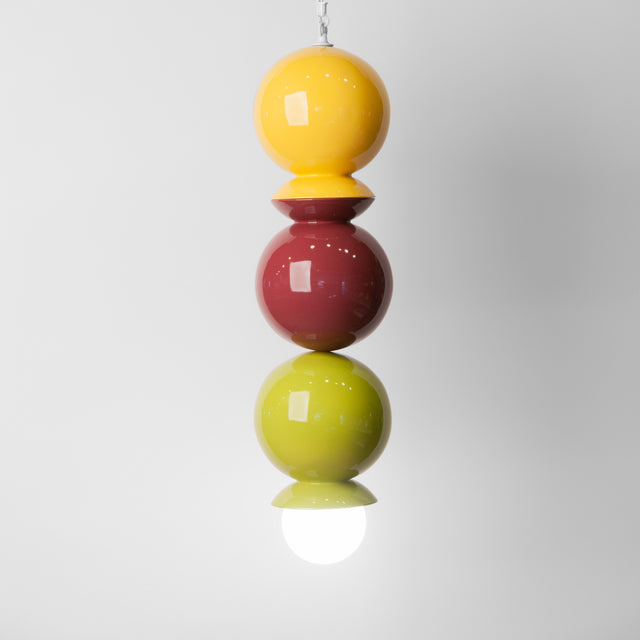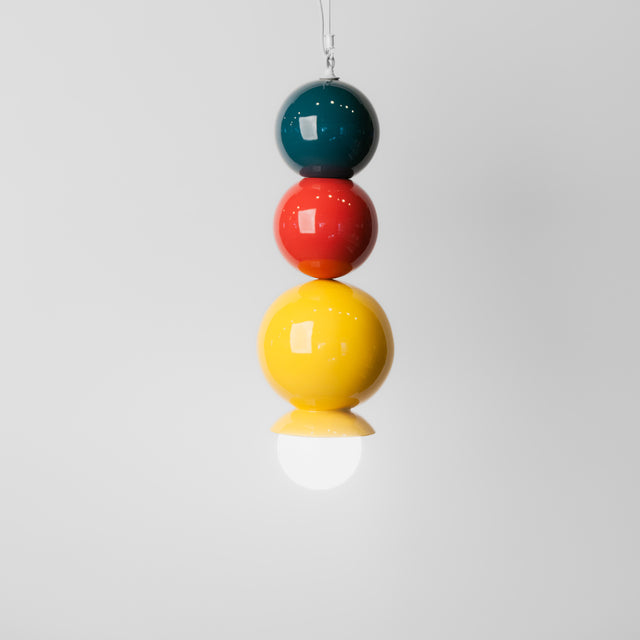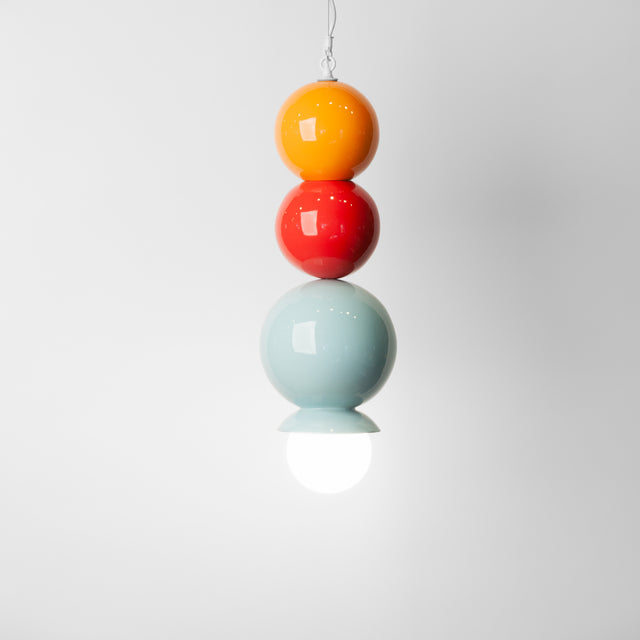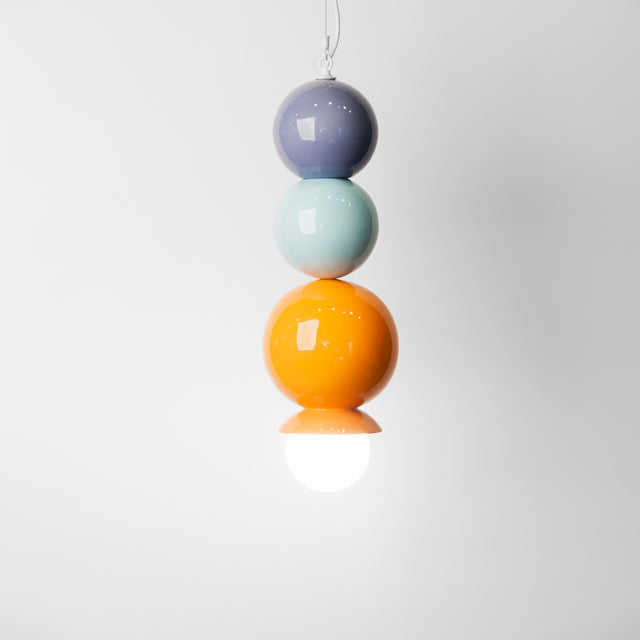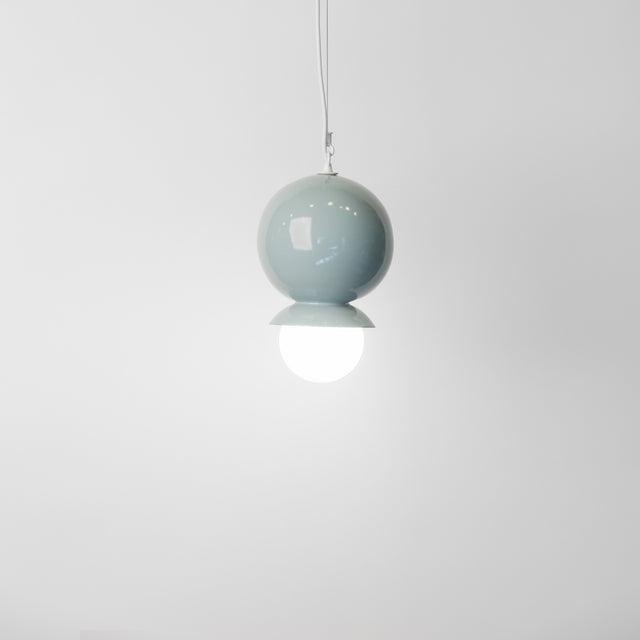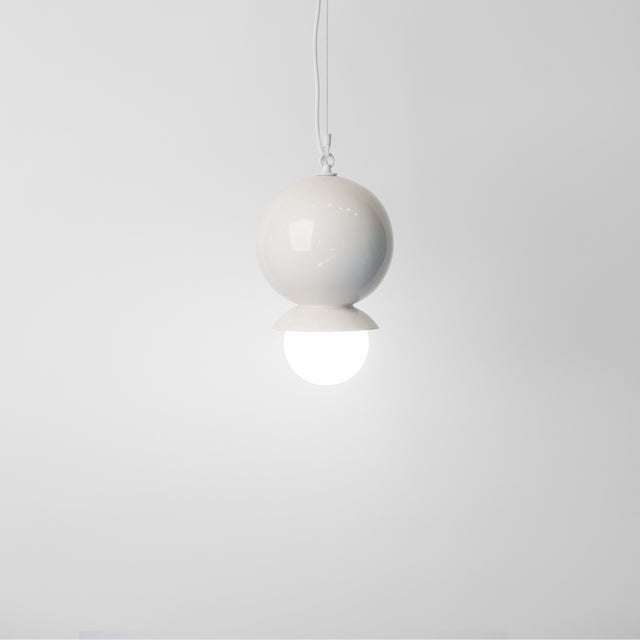 Dot Dot Dot Pendants
Buy now, pay later with Klarna or Shop Pay.
AVAILABLE IN 8 COMBINATIONS AND 4 SINGLE COLORS - READY TO SHIP
And so on and so forth. Introducing Dot Dot Dot Pendants as a celebration of the harmonic power of color. A single dot of light shines from an omega-shaped opening that is designed to be used solo or in groups. Dot Dot Dot Pendants are handcrafted in stoneware in three styles: Triple Omega, Double Dot Omega, and Single Omega. Available in 8 combinations and 4 single colors or made to order in any of our 17 signature colors.
DETAILS
Handcrafted Glossy Stoneware Pendant attached to a Canopy Ceiling Kit
Dimensions: 13"-30" High x 8" Diameter
Weight: 4-9 1/2 Pounds
UL Listed Porcelain Socket
8.5W LED G40 3000K Fully Dimmable Bulb Included
(800 lumens/60-watt equivalent)
Canopy Ceiling Kit Includes:
(1) 15' White Electrical Wire attached to the Dot Dot Dot Pendant
(1) 15' Adjustable Hanging Wire with a hook to attach the pendant to the ceiling canopy
(1) 5" White Ceiling Canopy
(1) 4" Mounting Crossbar and Hardware for Junction Box Installation
(1) Dot Dot Dot Pendant Canopy Installation Guide

INSTALLATION

The Dot Dot Dot Pendant is sold with a Canopy Ceiling Kit for hardwiring the pendant to a light switch. Professional Installation is Recommended.
2023 EDITION
We handcraft Dot Dot Dot Pendants in our Boothbay Harbor studio using a process and finish that is uniquely our own with a design aesthetic that is always true to our vision. Please contact us for made-to-order purchases.