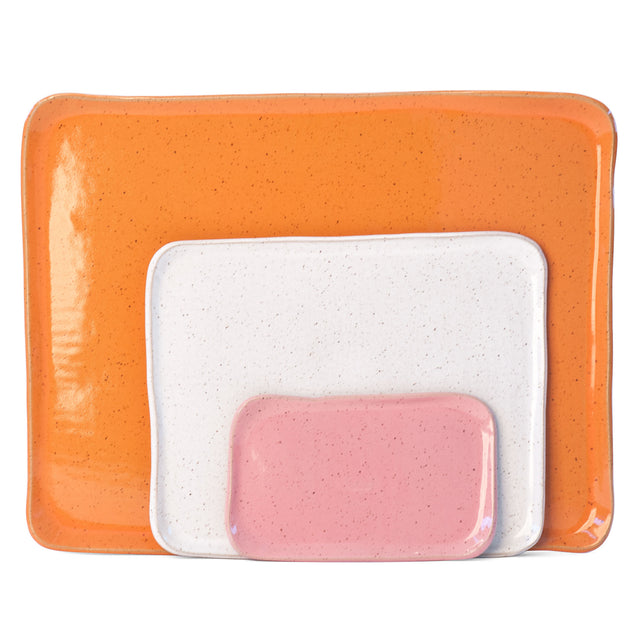 Large Mod Platter Sets
Buy now, pay later with Klarna or Shop Pay.
Hand-formed from slabs of speckled-buff clay, then glazed in a transparent color that allows the beautiful specks to come through. The set features 3 sizes to accommodate everything from an amuse-bouche to a large main course. Bring modern geometry to the table while sharing food.
DETAILS
Slab Built Stoneware Platters
Total Weight: 9 lbs
Three Piece Set Includes:
6" - 8" Long x 5" - 6" Wide Platter
11" - 13" Long x 11" - 12" Wide Platter
16" - 17" Long x 15" - 17" Wide Platter
Stamped and Signed
One of a Kind
Glaze and clay are non-toxic and lead-free. Each piece is high-fired to maturity. Dishwasher safe, but we recommend hand washing.
UNIQUE

We handcrafted these Mod Platters in our Boothbay Harbor studio using a process and finish that is uniquely our own with a design aesthetic that is always true to our vision. Please allow 1-2 Weeks for delivery.