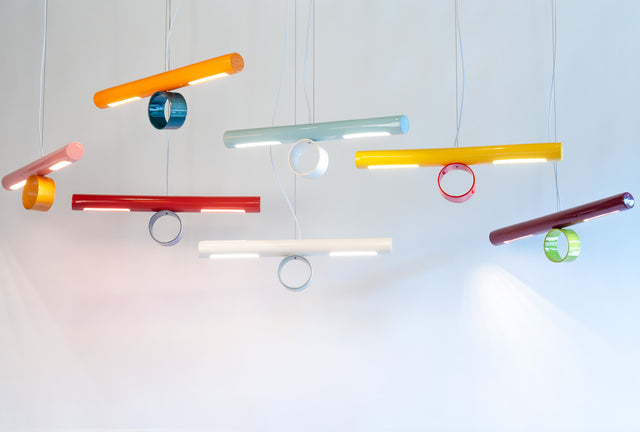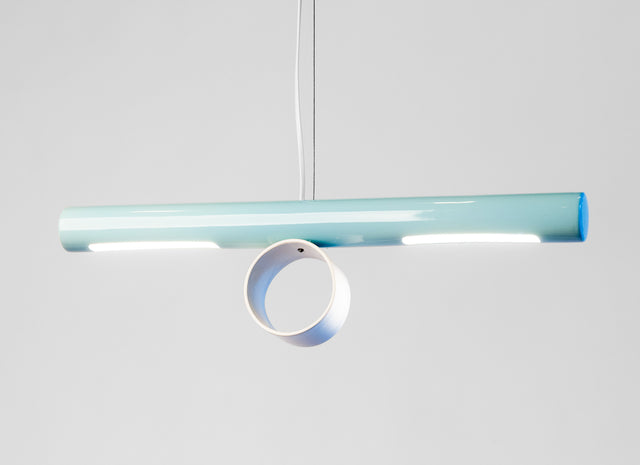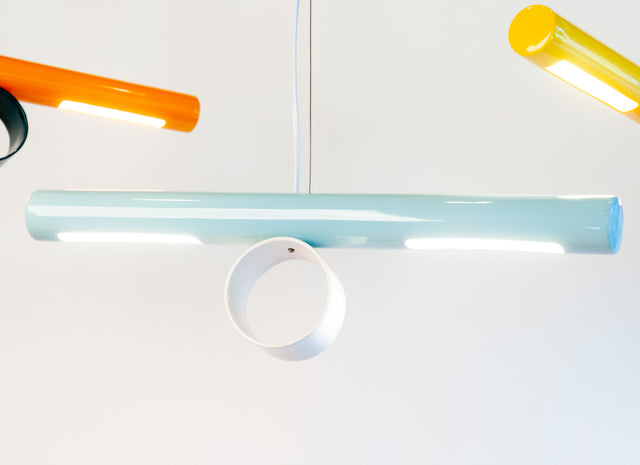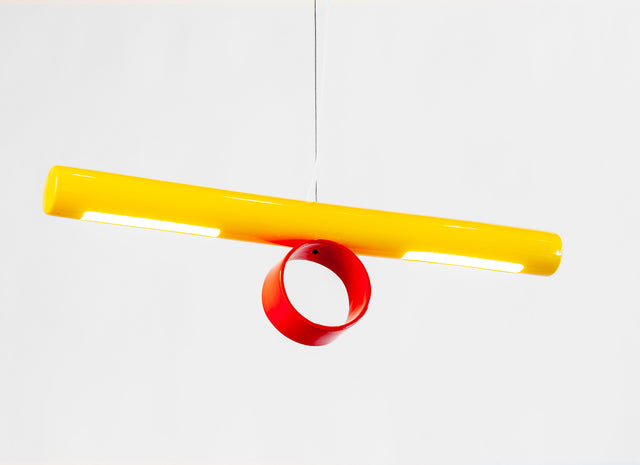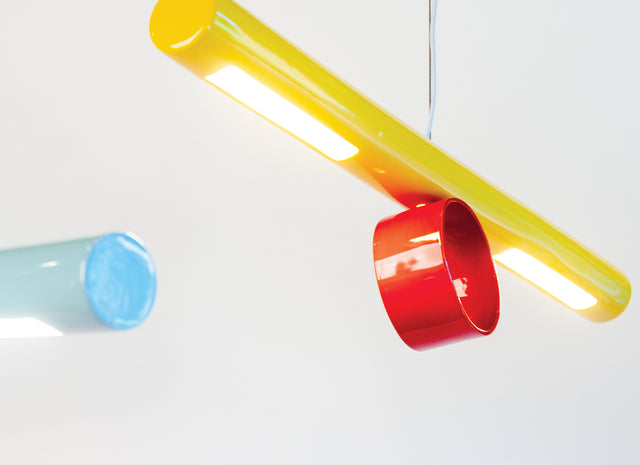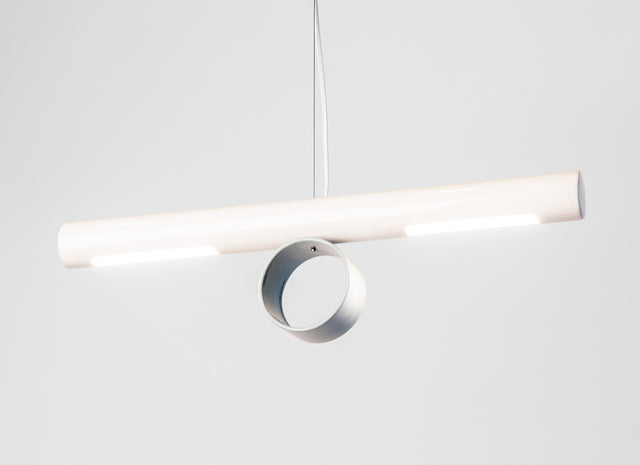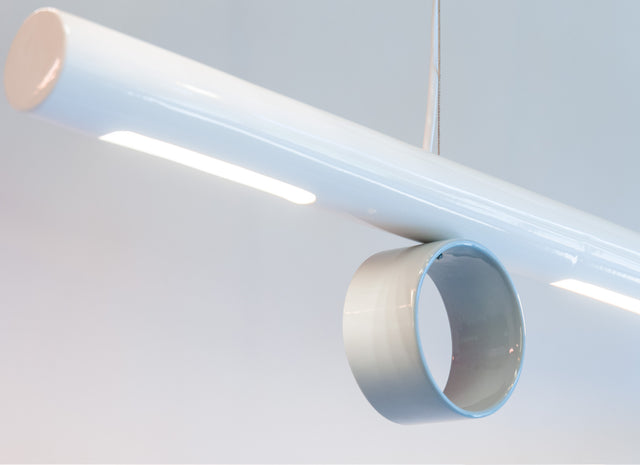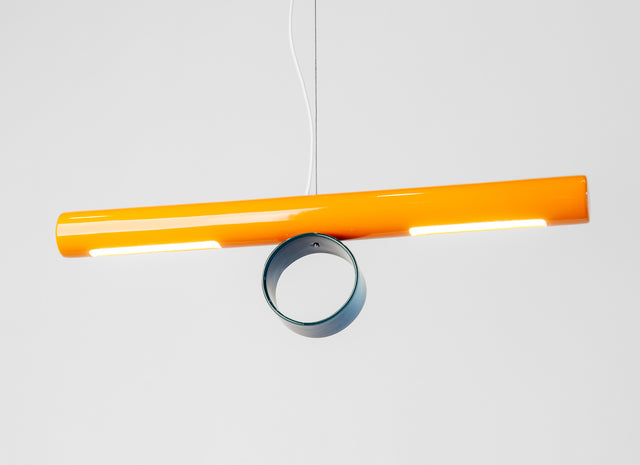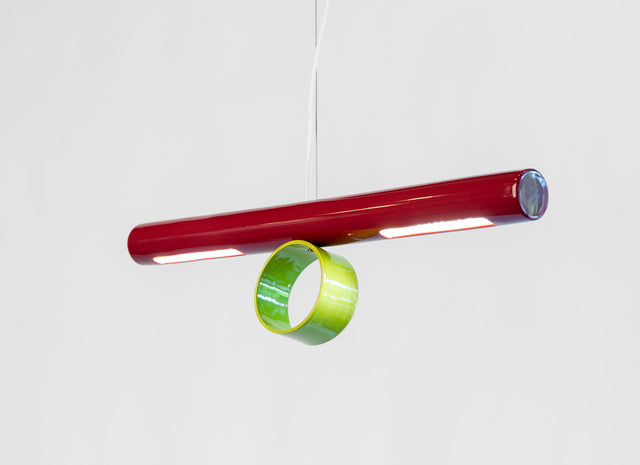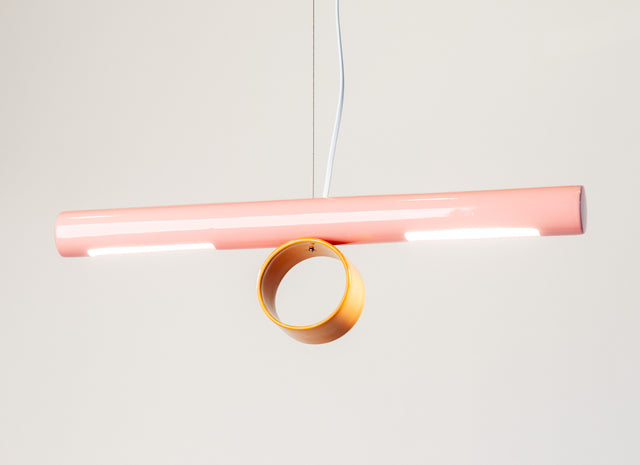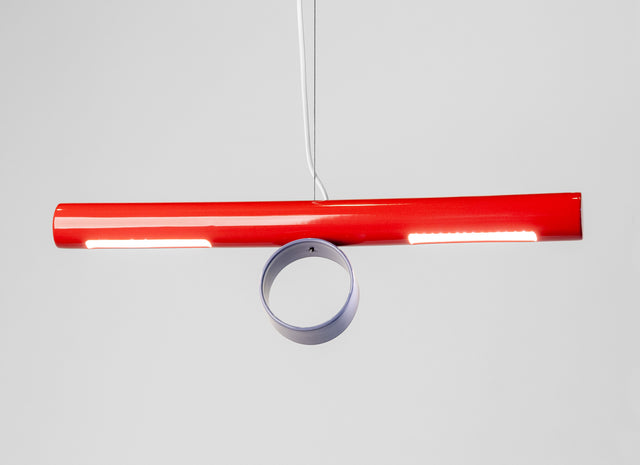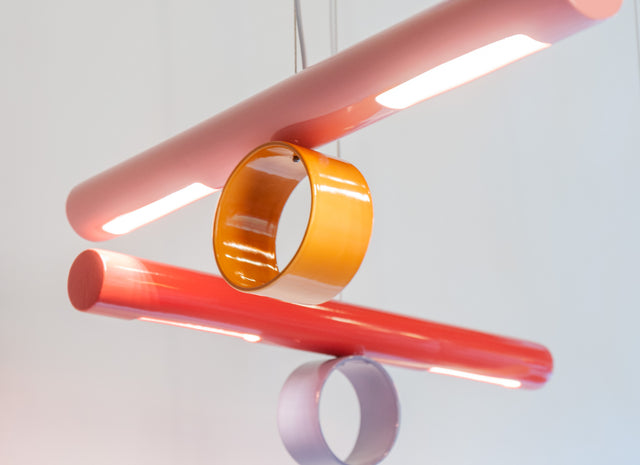 Bilanciato Pendants
Buy now, pay later with Klarna or Shop Pay.
AVAILABLE IN 7 COMBINATIONS - IN STOCK AND READY TO SHIP
Introducing our playfully exuberant Bilanciato Pendants. That's Italian for balance. We started with a sketch of a line balancing on a circle and brought our drawing to life by suspending it mid-air and adding color. Created in stoneware, Bilanciato Pendants are a dynamic composition. Balanced on a flat-sided ring, a hollow tube with integrated fully dimmable warm white LEDs shines light downward through two 6" slits. A slight breeze or the touch of the hand might upset the balanced composition but these pendants eventually find their way back to the center. Designed to be used solo or in groups. Available in 7 combinations and made to order in any of our 17 signature colors.
DETAILS
Handcrafted Glossy Stoneware Pendant with Balancing Ring attached to a Canopy Ceiling Kit
Dimensions: 6 1/2" High x 23" Long
Weight: 2 Pounds
Integrated Fully Dimmable LEDs, 12W, 3000k
(1185 lumens/90-watt equivalent)
Canopy Ceiling Kit Includes:
(1) 15' White Electrical Wire attached to the Bilanciato Pendant
(1) 15' Adjustable Hanging Wire with a hook to attach the pendant to the ceiling canopy
(1) 6" White Ceiling Canopy
(1) 4" Mounting Crossbar and Hardware for Junction Box Installation
(1) Bilanciato Pendant Canopy Installation Guide

INSTALLATION

The Bilanciato Pendant is sold with a Canopy Ceiling Kit for hardwiring the pendant to a light switch. Professional Installation is Recommended.
2023 EDITION AND MADE TO ORDER
We handcraft Bilanciato Pendants in our Boothbay Harbor studio using a process and finish that is uniquely our own with a design aesthetic that is always true to our vision. Please contact us for made-to-order purchases.