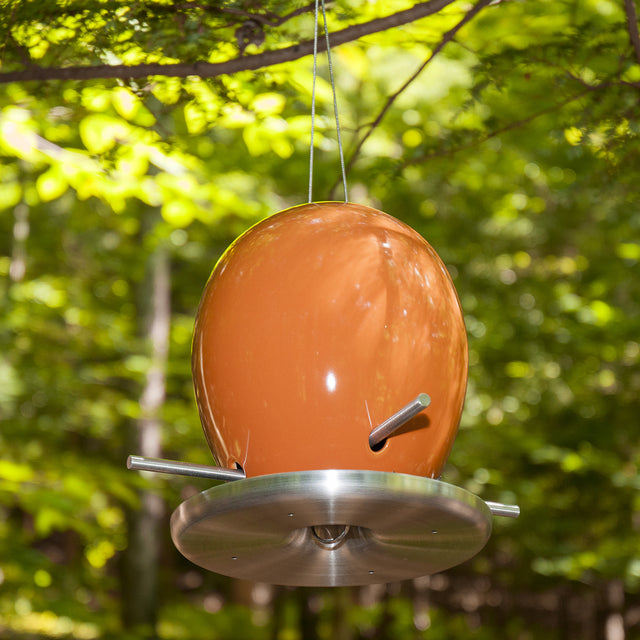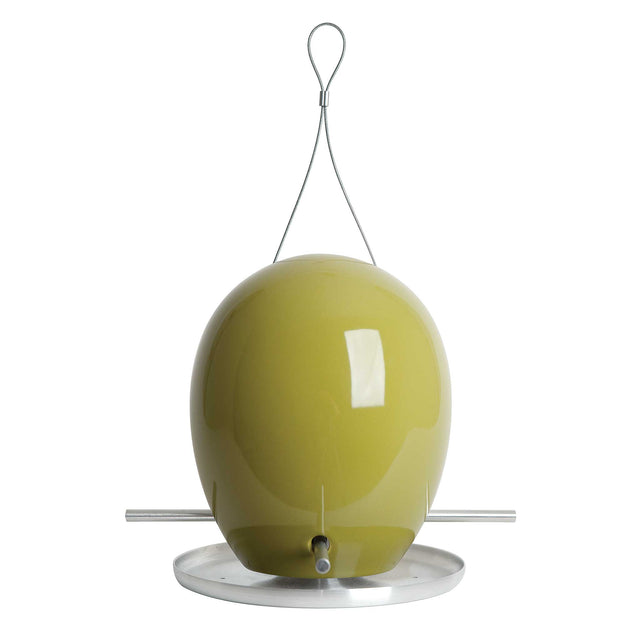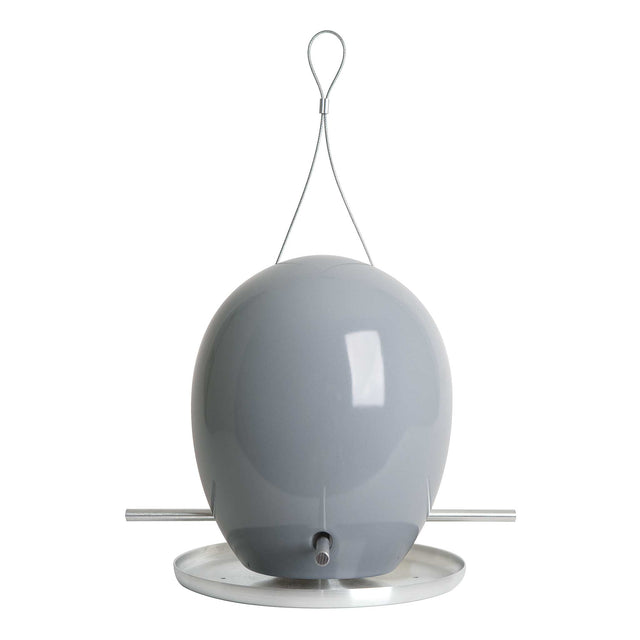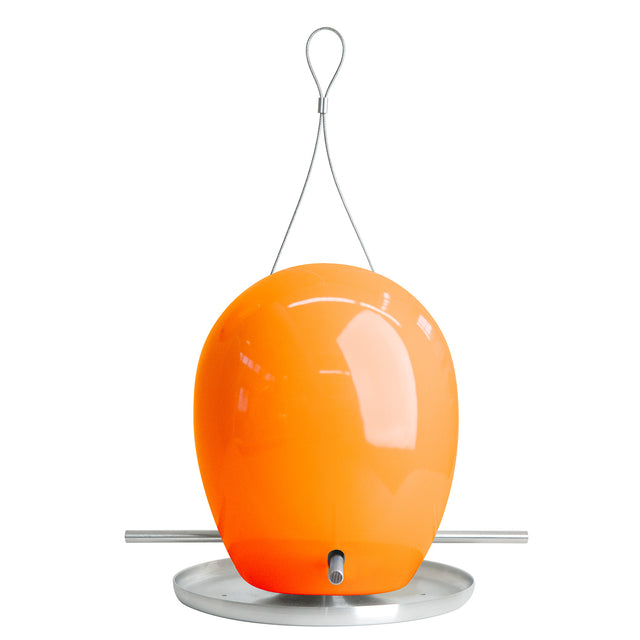 Egg Bird Feeders - Custom Colors
Buy now, pay later with Klarna or Shop Pay.
Made to Order in 5 Custom Colors - Please allow 3-4 weeks for delivery
The iconic first product in our Birds line—bringing joy to its owners since 2004. J Schatz took the eternal egg form, handcrafted it in stoneware, and covered it in a glossy finish. Not merely eye candy, the finish also serves to keep squirrels off.  Easy to install and maintain. The perfect object for gazing upon outside your window. Made to order in these custom colors: bittersweet orange, moss green, slate grey, pink, and orange peel. Please allow 3-4 weeks for delivery. Returns are not available for custom-made color orders.

"This bird feeder puts a fresh façade on a backyard basic."
- Dwell magazine
See what others are saying about Egg Bird Feeders
DETAILS
Handcrafted Glossy Stoneware Egg
Dimensions: 8 1/2" High x 10" Wide
Weight: 2 Pounds
Custom Spun Aluminum Base with Four Drainage Holes
Two Aluminum Poles with Connecting Pin
Vinyl Coated Hanging Wire
U.S. Patent #D566,344
HOW IT WORKS
Bird food is gravity fed from the egg into the base, where the birds will land and feed.  To fill with birdseed: Turn the feeder upside down. Remove the connecting pin in the center of the base, the poles and dish, then fill. Holds ten cups of bird food. View the complete Egg Bird Feeder User Guide.
MADE TO ORDER
We handcraft Custom Color Egg Bird Feeders in our Boothbay Harbor studio using a process and finish that is uniquely our own with a design aesthetic that is always true to our vision.