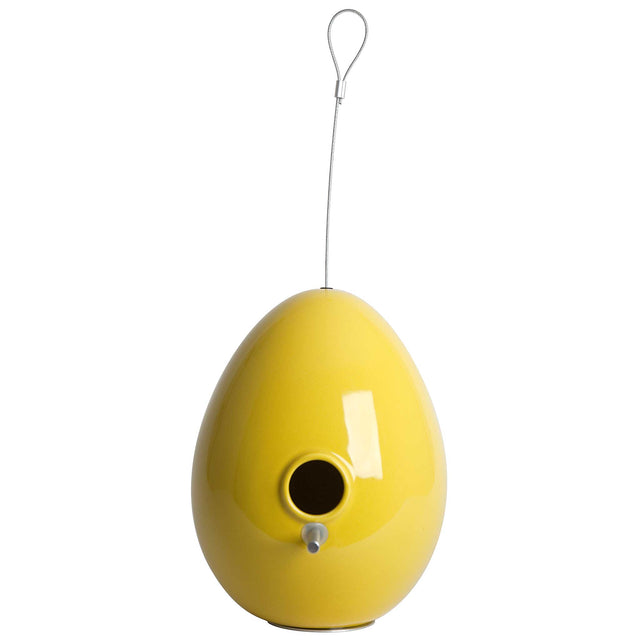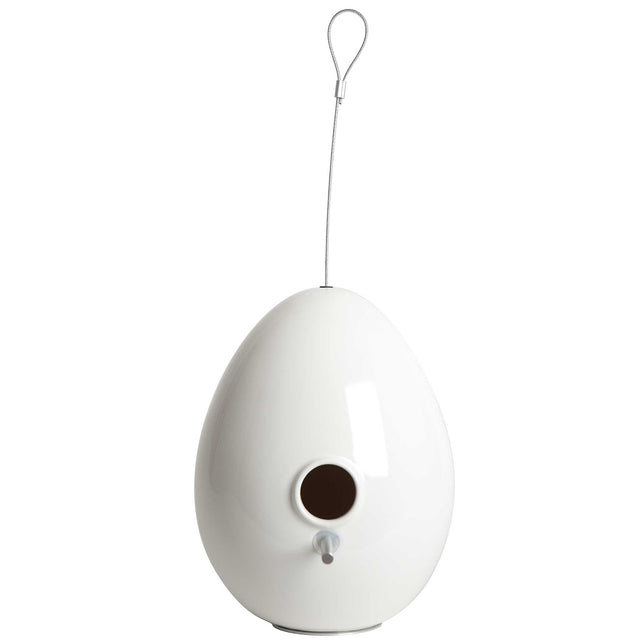 Egg Bird Houses
Buy now, pay later with Klarna or Shop Pay.
Available in 4 Colors - Ready to Ship
A natural companion to our Egg Bird Feeder, the Egg Bird House will give that new brood a good start. The 1 1/8" diameter entry hole attracts chickadees, wrens, and smaller birds, while keeping house sparrows out (sorry, guys). Available in four colors: light aqua, sumac red, goldenrod yellow, and bright white. Additional custom colors can be made to order here.
DETAILS
Handcrafted Glossy Stoneware Egg
Dimensions: 8" High x 6" Wide
Weight: 1 Pound
Vinyl Coated Hanging Wire sealed at the Egg Bird House entry with a rubber grommet and washer
One Aluminum Perch sealed with a clear nylon hole protector
Custom Spun Aluminum Bottom with Four Ventilation/Drainage Holes secured in bottom of Egg Bird House with an Aluminum Pole and Connecting Pin
U.S. Patent #D683,081
HOW IT WORKS

Easy to clean, the Egg Bird House has a 2" diameter clean-out hole and removable aluminum bottom.  Four ventilation/drainage holes in the bottom provide fresh air, and keep birds dry. View the complete Egg Bird House User Guide.
2023 EDITION
We handcraft Egg Bird Houses in our Boothbay Harbor studio using a process and finish that is uniquely our own with a design aesthetic that is always true to our vision.