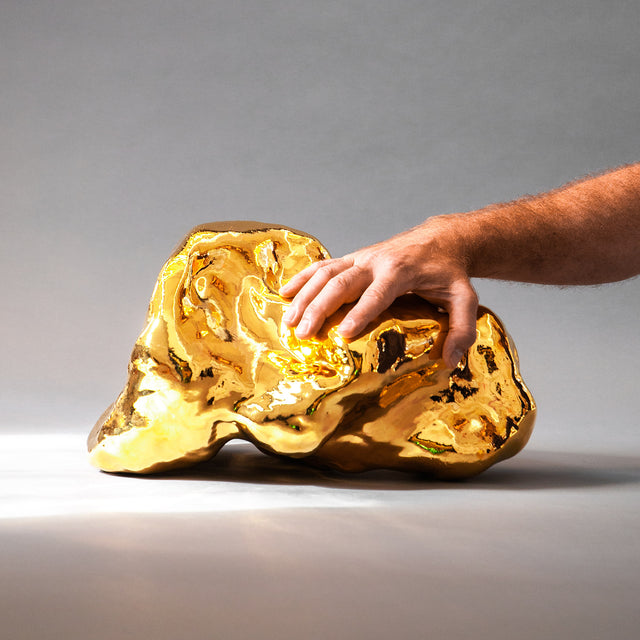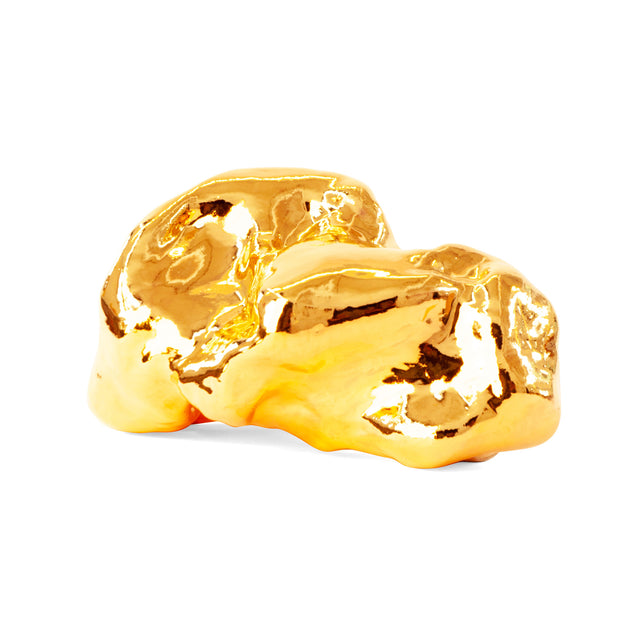 Gold Amorphous Sculpture
Buy now, pay later with Klarna or Shop Pay.
We hand sculpted this amorphous sculpture from white stoneware clay, fired it twice, and then overglaze fired it to a lustrous gold finish. The Gold Amorphous Sculpture is a unique one-of-a-kind artwork.
DETAILS
Handsculpted Stoneware Sculpture
Dimensions: 16 1/2" Wide x 22 - 22 1/2" High Each
Weight: 15 Pounds
Signed and Stamped by J Schatz
One of A Kind
UNIQUE
We handcrafted the Gold Amorphous Sculpture in our Boothbay Harbor studio using a process and finish that is uniquely our own with a design aesthetic that is always true to our vision. Please allow 1-2 Weeks for delivery.