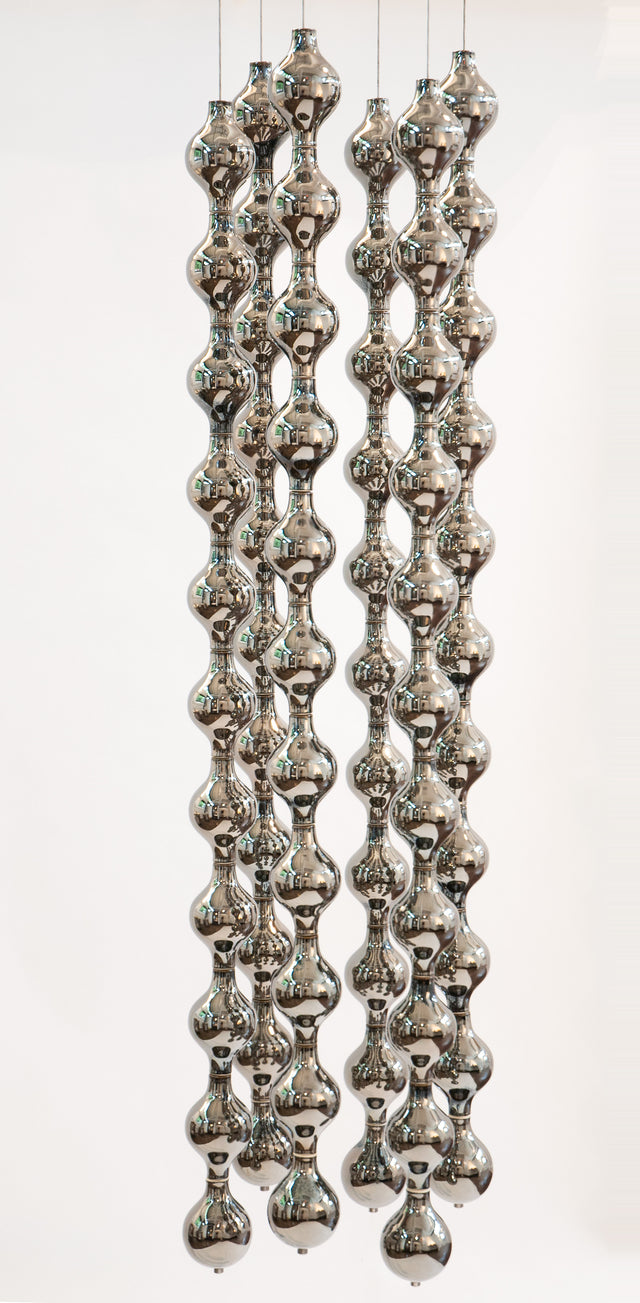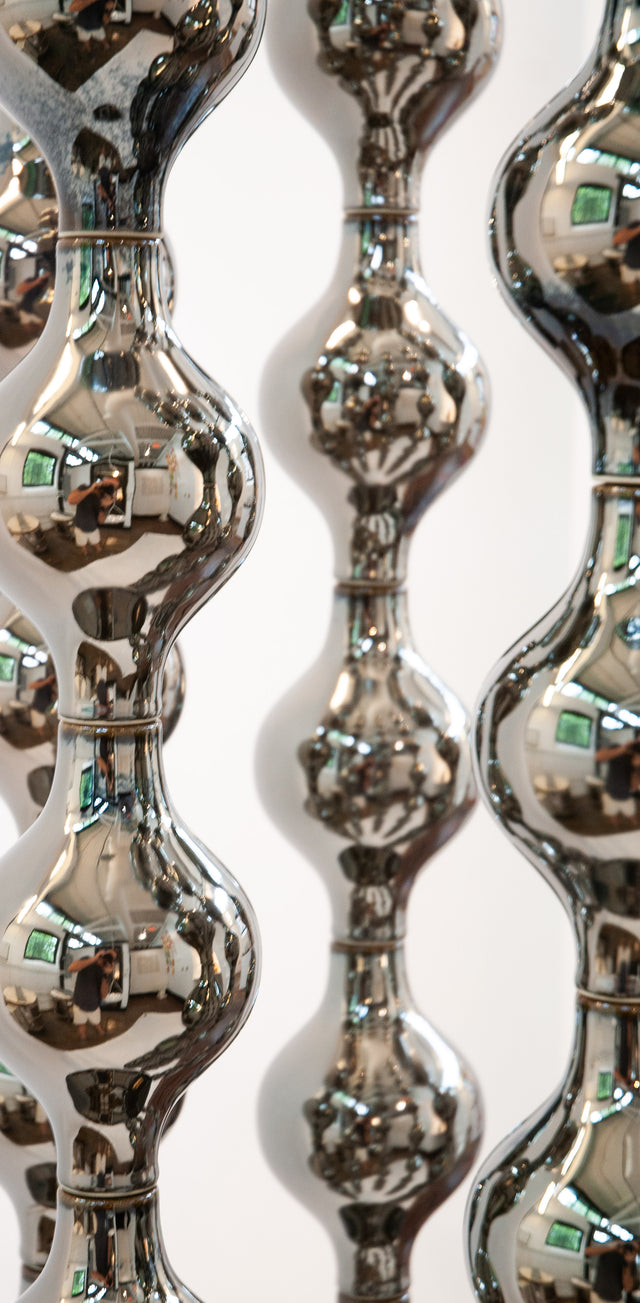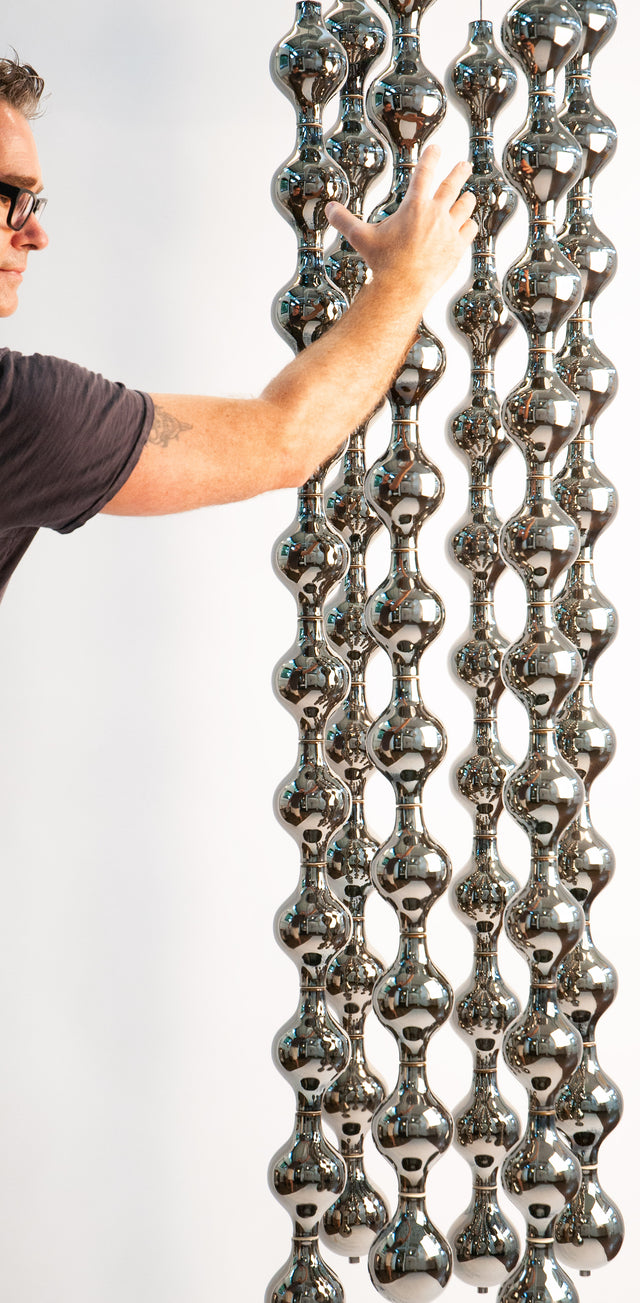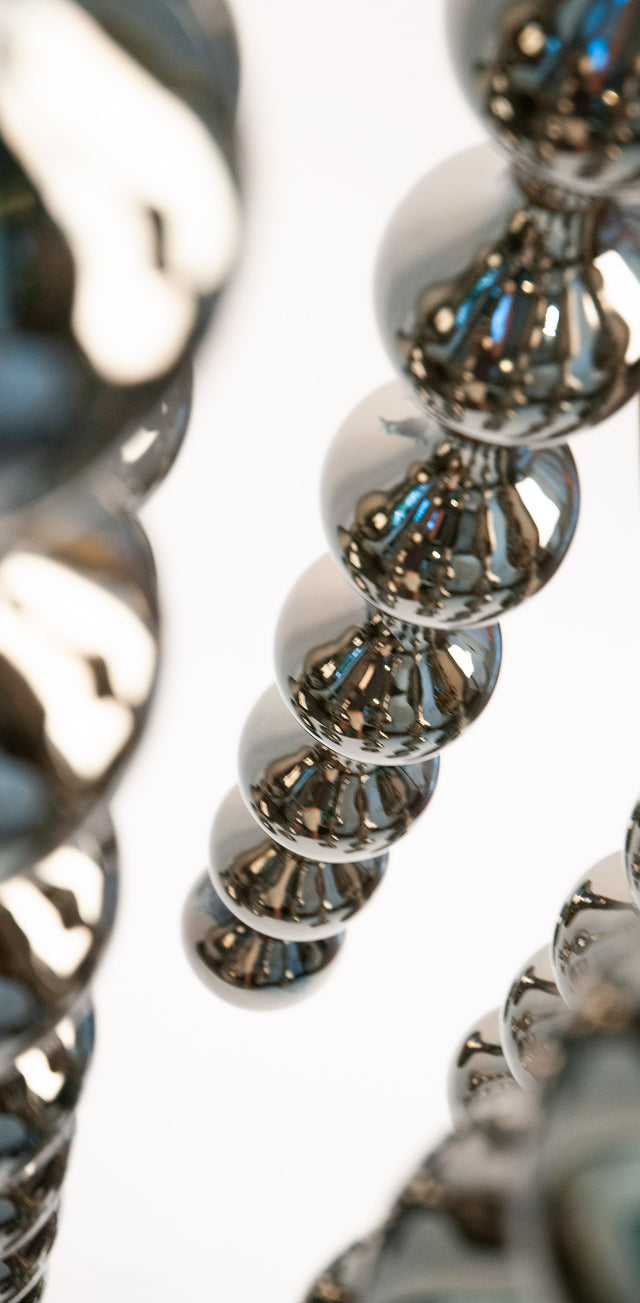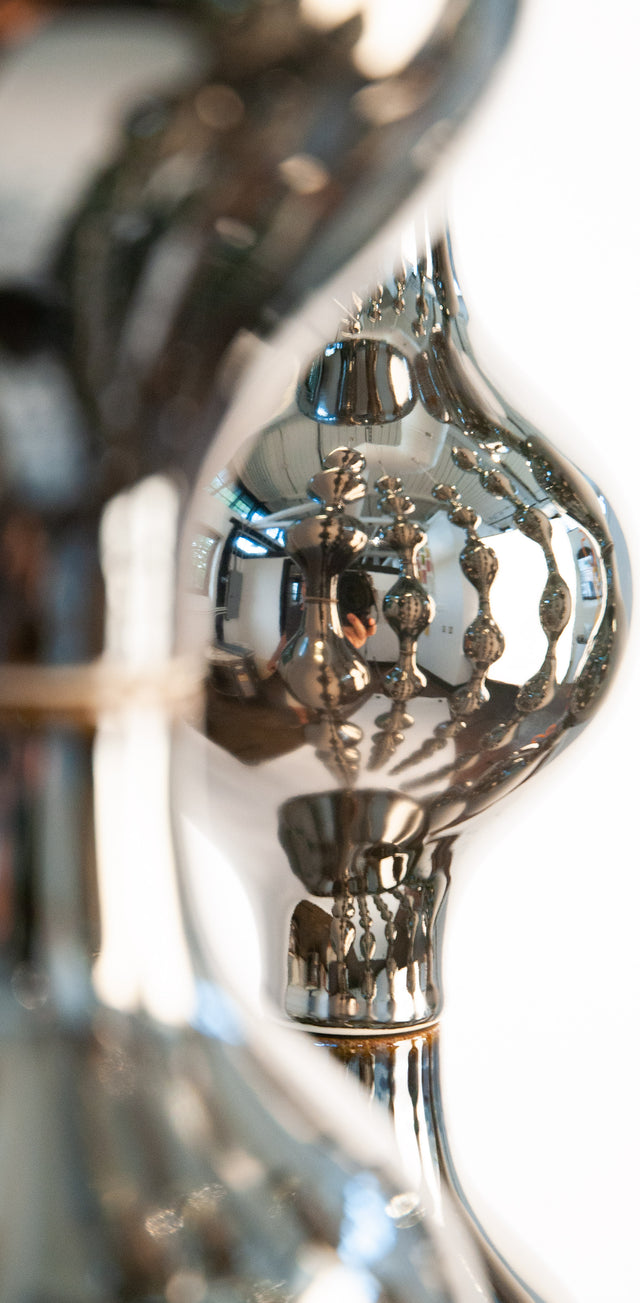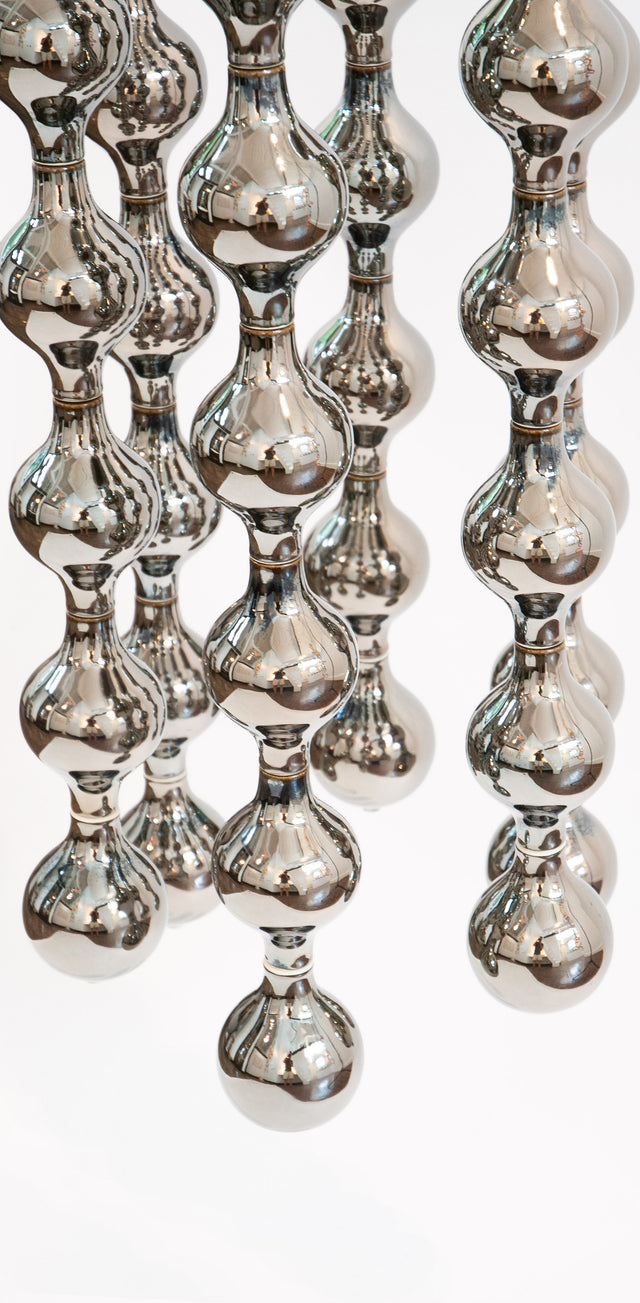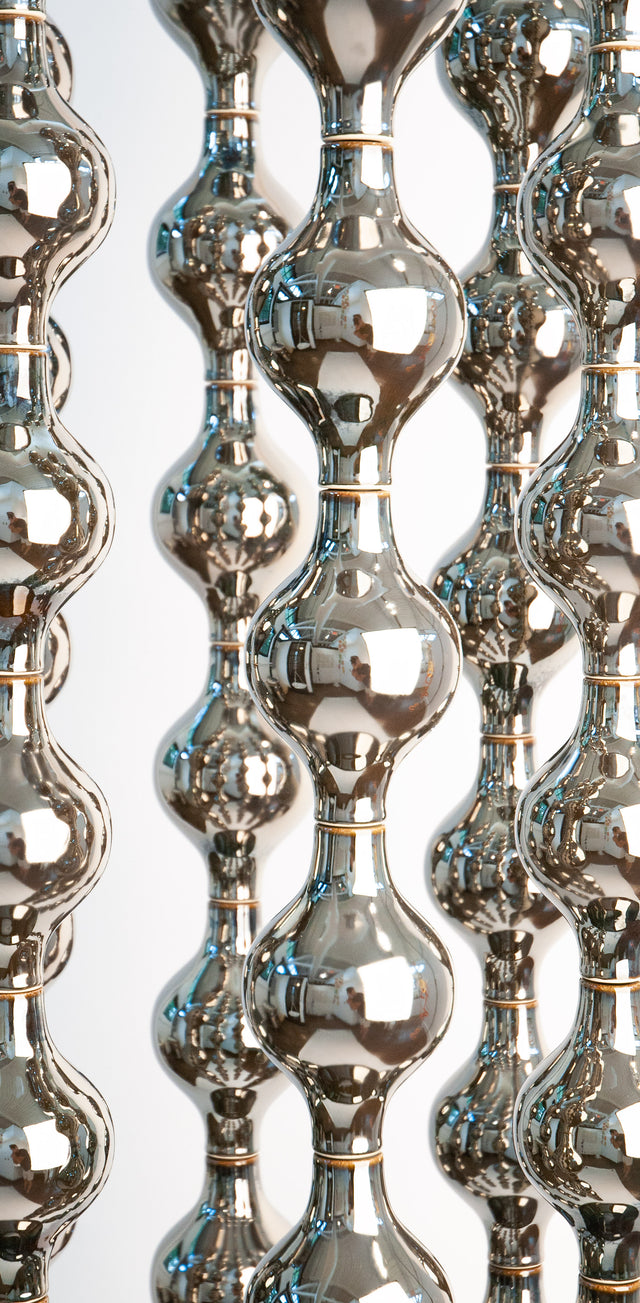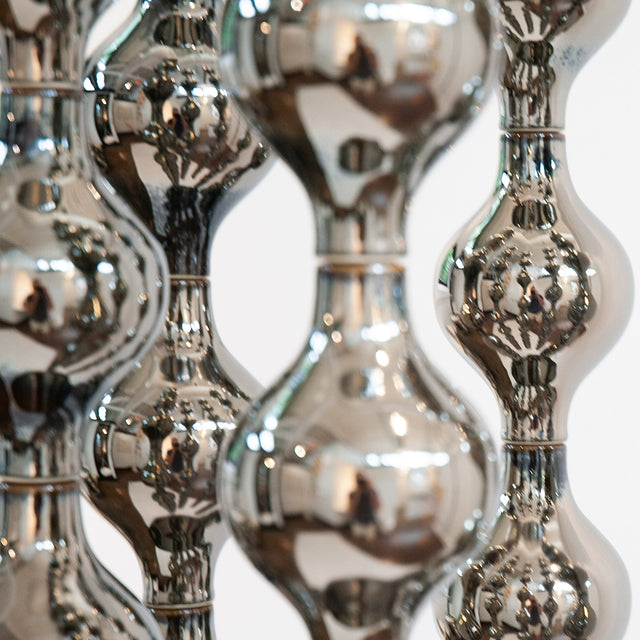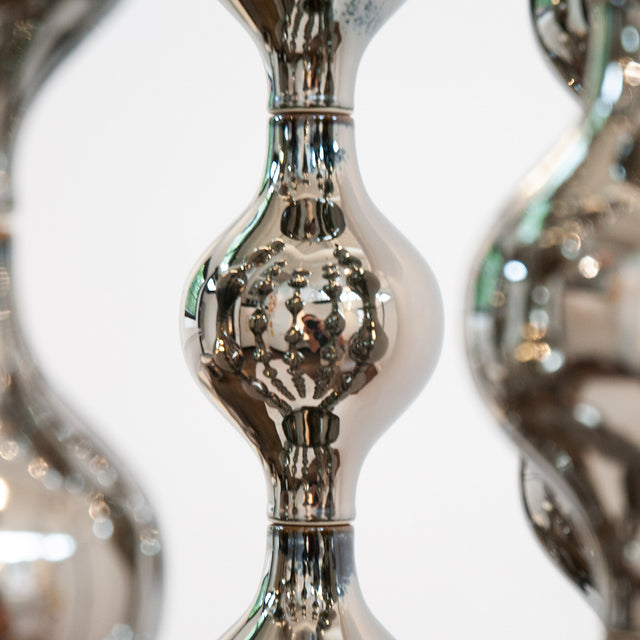 Happening Circle
Buy now, pay later with Klarna or Shop Pay.
Elegant and complex, the Happening Circle is a captivating piece that demands attention. Composed of 66 individual stoneware shapes that are mirror finished in platinum glaze and arranged in a circle of six cables. Each cable hangs eleven stoneware shapes. Highly reflective and always captivating. The Happening Circle is a unique one-of-a-kind artwork.

DETAILS
Stoneware Sculpture composed of 66 Individual Pieces attached to 6 Stainless Steel Hanging Cables
Dimensions:  6' High x 17" Diameter (Each Shape is 5 1/2" High x 4" Diameter)
Total Weight: 66 Pounds
Signed and Stamped by J Schatz
One of a Kind

UNIQUE
We handcrafted the Happening Circle in our Boothbay Harbor studio using a process and finish that is uniquely our own with a design aesthetic that is always true to our vision. Please allow 1-2 Weeks for delivery.