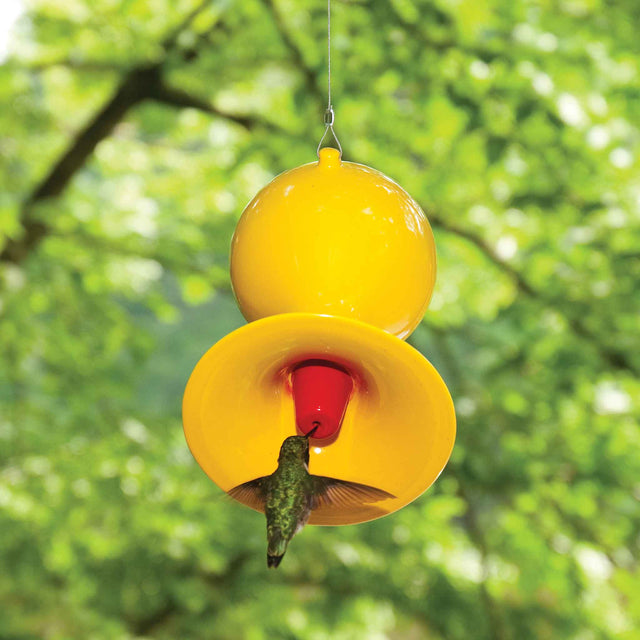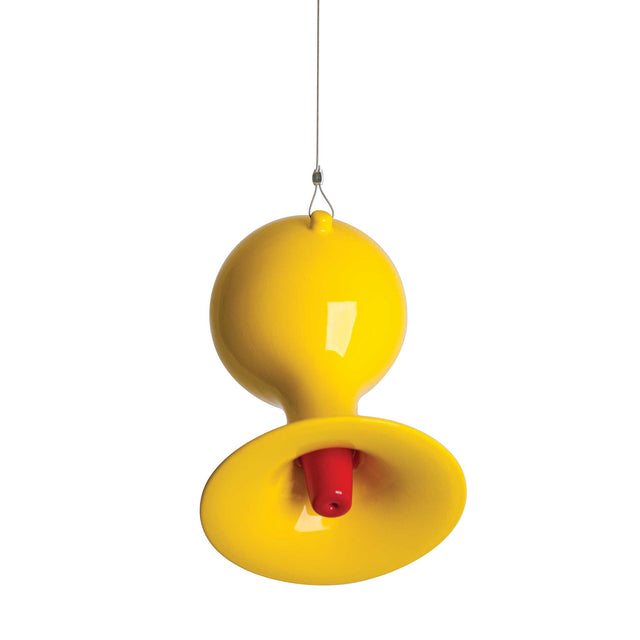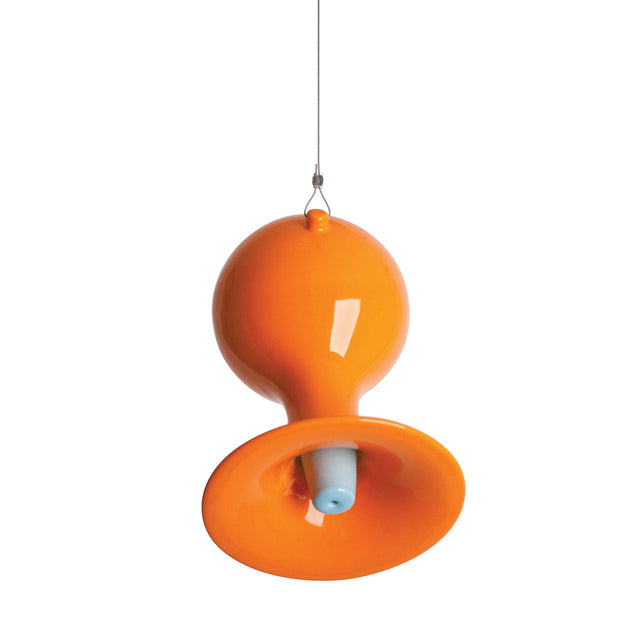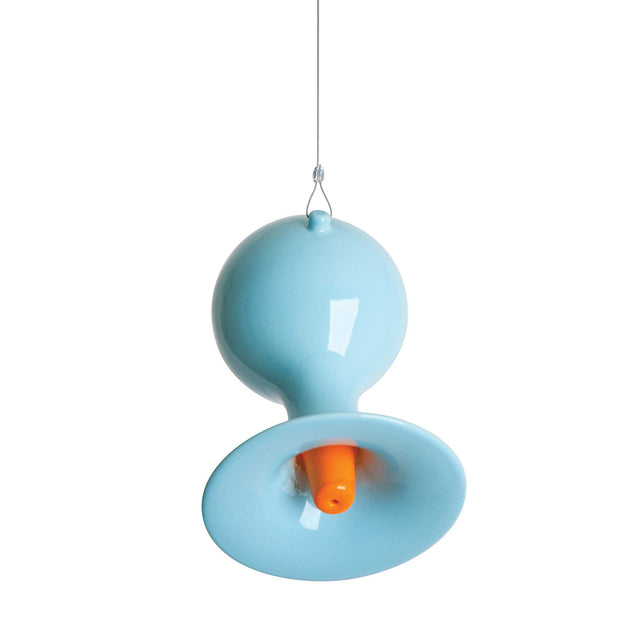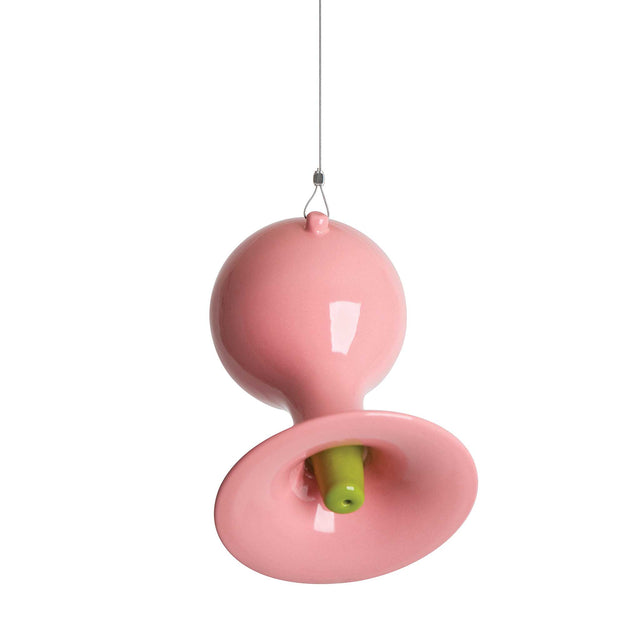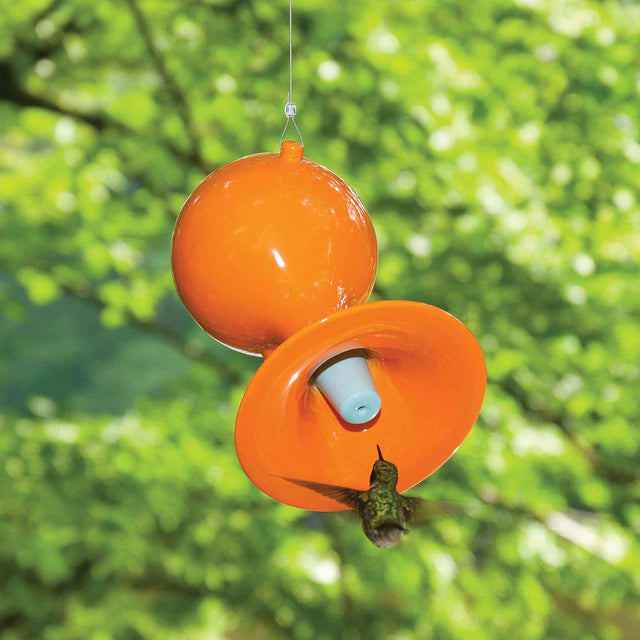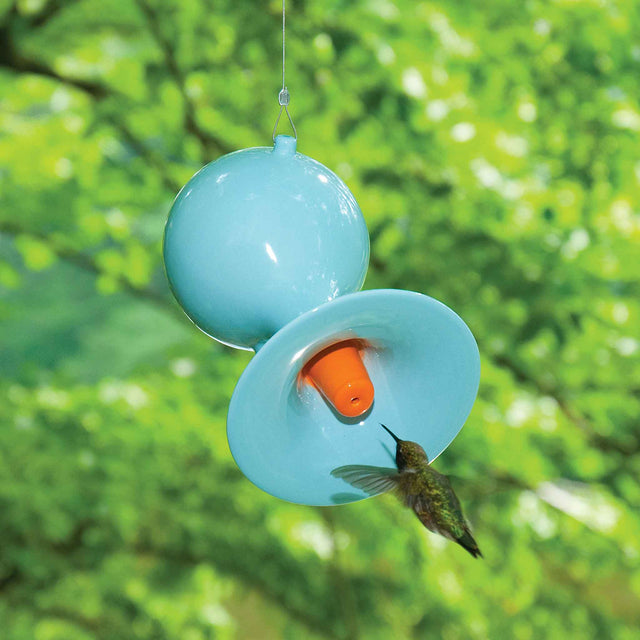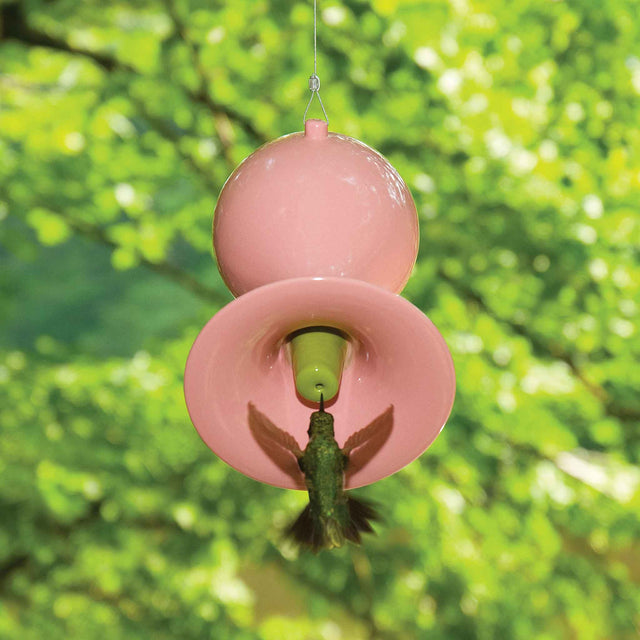 Hummingbird Feeders - Custom Colors
Buy now, pay later with Klarna or Shop Pay.
Made to Order in 5 Custom Colors - Please allow 3-4 weeks for delivery
No more cheap, plastic feeders that offend the eye! The J Schatz Hummingbird Feeder answers the call for eye-catching design that functions beautifully. Bulb-shaped with a bell opening, the feeder's point of contact is a complimentary color stamen. Hummingbirds are curious creatures that are attracted to boldly colored (not just red!) objects so we offer you these made-to-order in these custom color combinations: sun yellow, orange peel, light aqua, pink, and olive. Please allow 3-4 weeks for delivery. Returns are not available for custom-made color orders.
"A hummingbird feeder that floats on the breeze."
- Sara Barrett, New York Times
DETAILS
Handcrafted Stoneware
Holds 1 ½ cups of nectar (1 part sugar dissolved in 4 parts water)
Dimensions: 6 1/2" High x 4 3/4" Wide
Weight: 1 Pound
Suspended by a Vinyl Coated Hanging Wire
One Fill Hole secured by a Rubber Stopper
U.S. Patent #D652,175
HOW TO USE
View the Hummingbird Feeder User Guide for how to fill and maintain your feeder.
GRAVITY-FED FEEDERS
The J Schatz Hummingbird Feeder is a gravity-fed hummingbird feeder. All gravity-fed hummingbird feeders will occasionally drip due to changes in the atmospheric pressure. To reduce dripping we recommend always filling the feeder completely with cool nectar before hanging. We also recommend hanging the feeder in a location where the drips will not be a problem to clean up.

MADE TO ORDER
We handcraft Custom Color Hummingbird Feeders in our Boothbay Harbor studio using a process and finish that is uniquely our own with a design aesthetic that is always true to our vision.