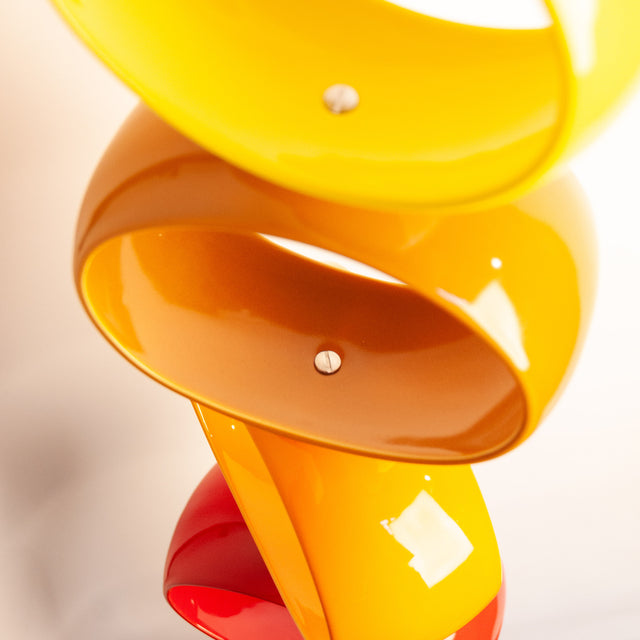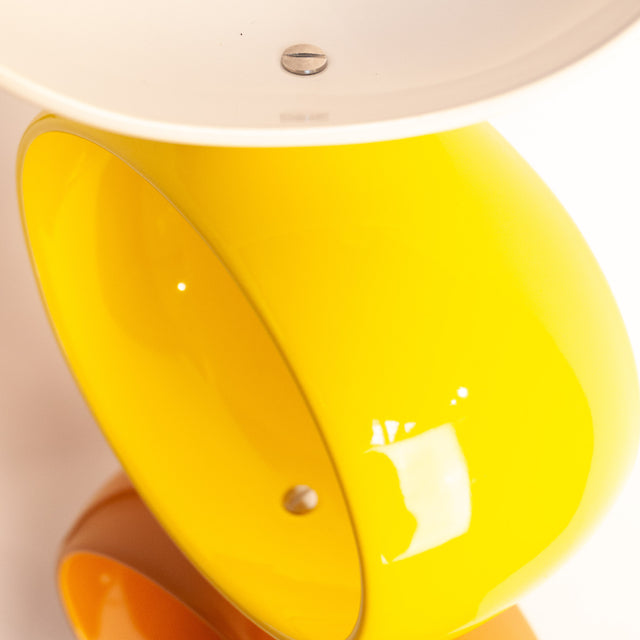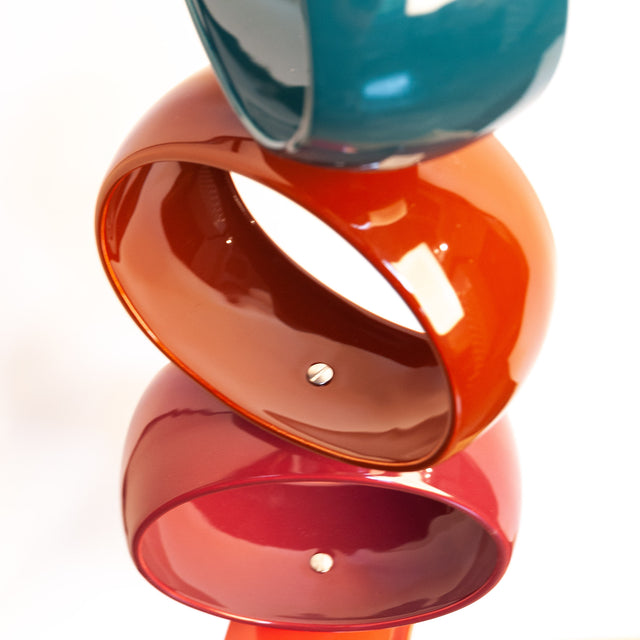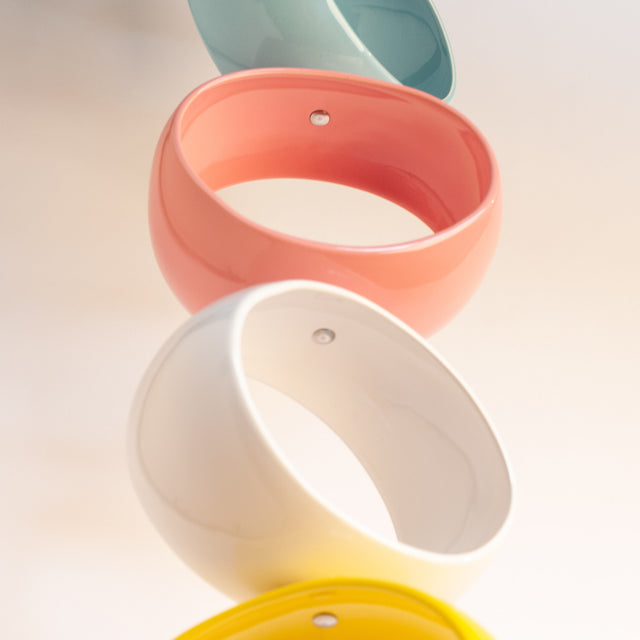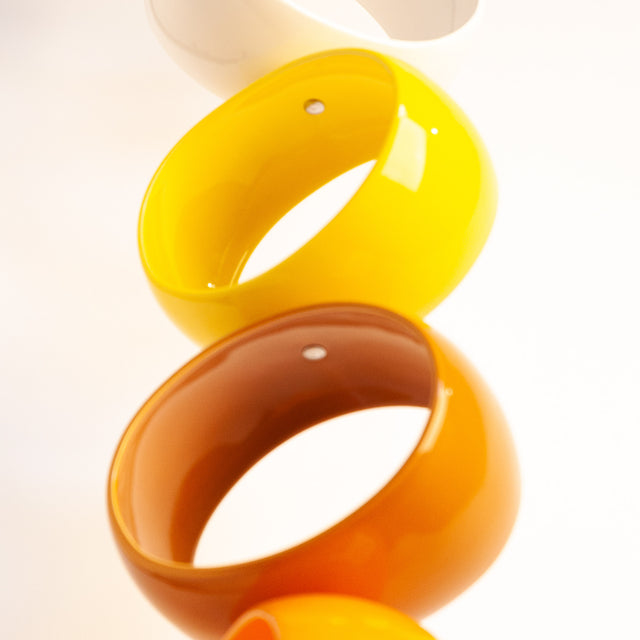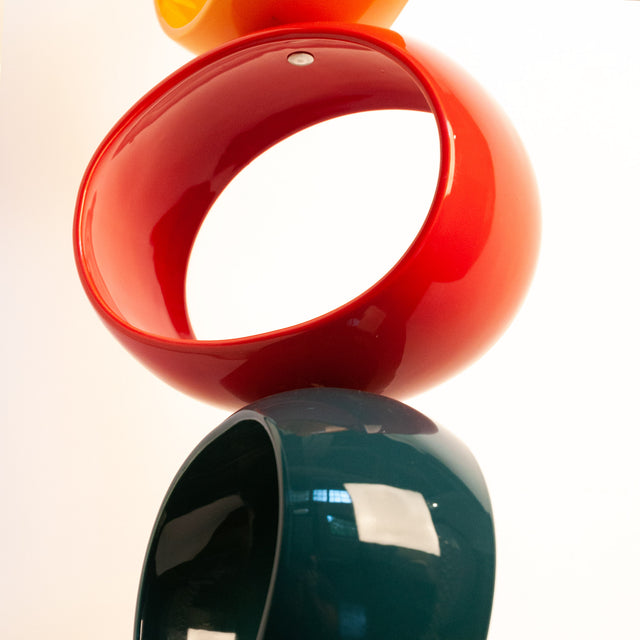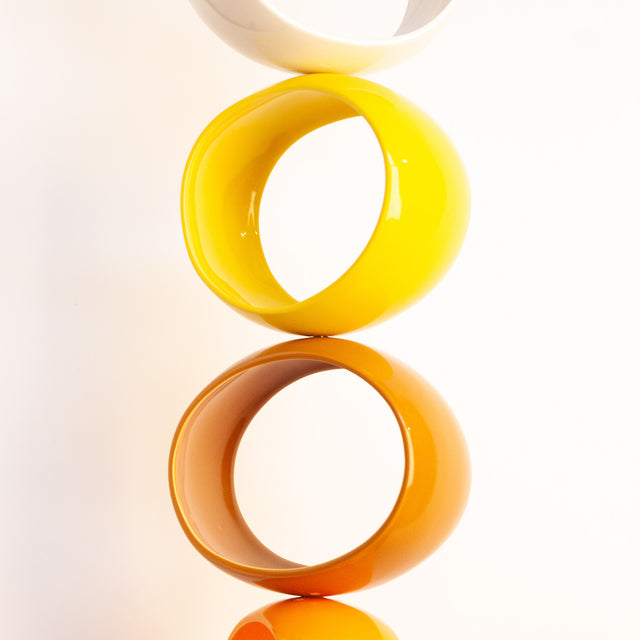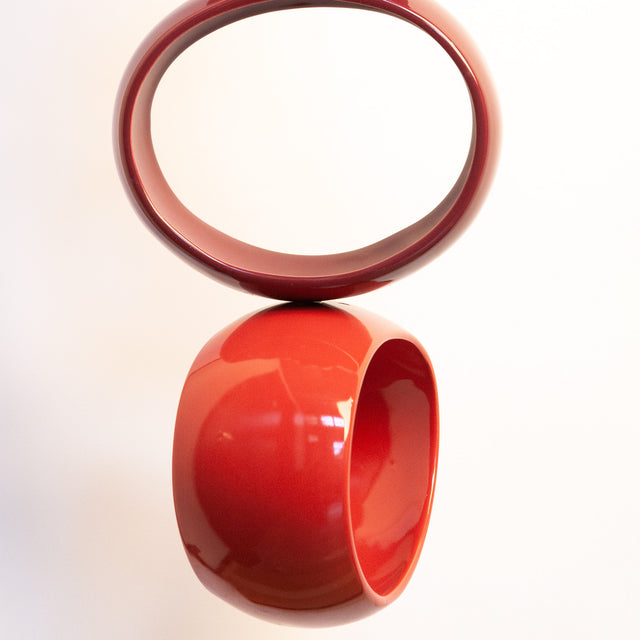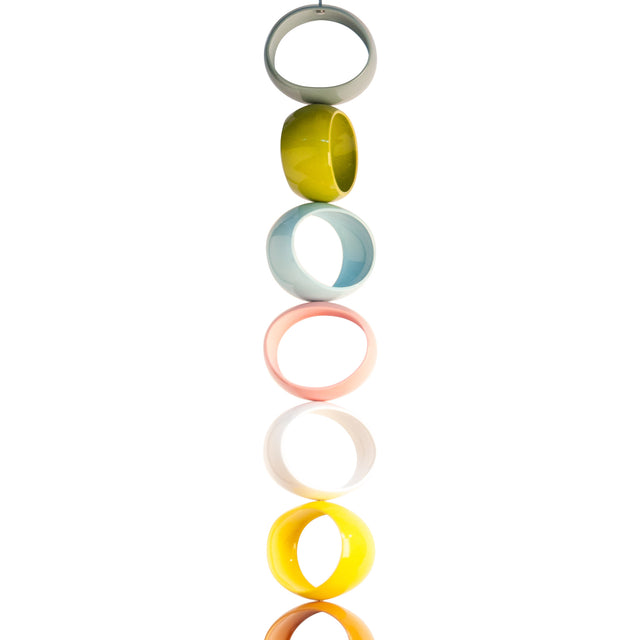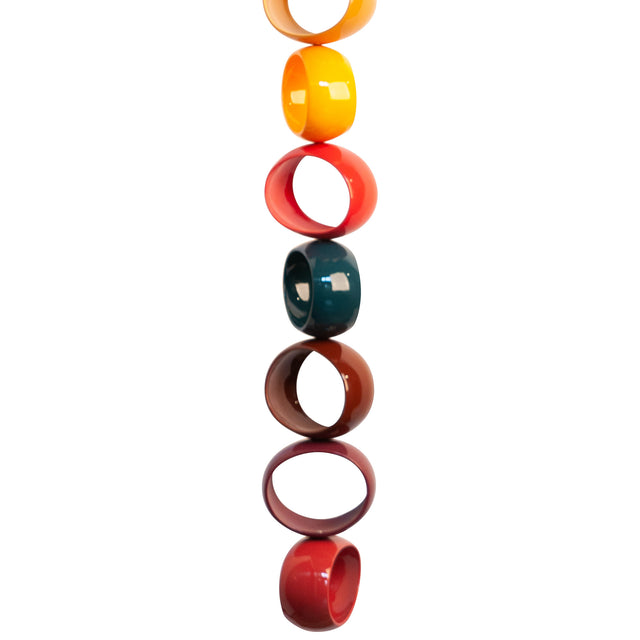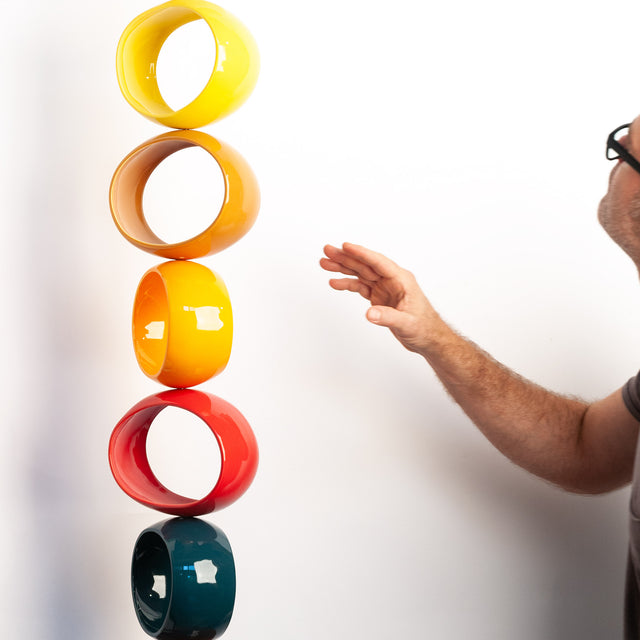 Multicolor Orb Sculpture
Buy now, pay later with Klarna or Shop Pay.
Find harmony and cheer in this carefully color balanced sculpture created using the color principles of Johannes Itten. Composed of thirteen glossy stoneware orb shapes secured to each other by stainless steel grommets and suspended by a stainless steel cable. The orbs, which are handcrafted in the studio, are perfectly round before we high fire them in the kiln. At their peak temperature of 2200 °F they settle into an imperfect ellipse. It's a gesture to the handmade nature of ceramics that we complement with a flawless glossy glaze in our signature thirteen colors: slate grey, olive, light aqua, pink, bright white, sun yellow, ginger, orange peel, sumac red, midnight blue, walnut brown, plum, and burnt red. The Multicolor Orb Sculpture is a unique one-of-a-kind artwork.

DETAILS
Hanging Stoneware Composition of 13 Individual Pieces
Overall Dimensions:  82" High x 8" Diameter
Each individual shape is 6" High x 8" Wide x 3" Deep
Shapes secured to each other by Stainless Steel Grommets
Suspended by a 32" Stainless Steel Hanging Cable with Ceiling Mount
Total Weight: 15 Pounds
Signed and Stamped by J Schatz
One of A Kind
UNIQUE

We handcrafted this Multicolor Orb Sculpture in our Boothbay Harbor studio using a process and finish that is uniquely our own with a design aesthetic that is always true to our vision. Please allow 2-3 Weeks for delivery.