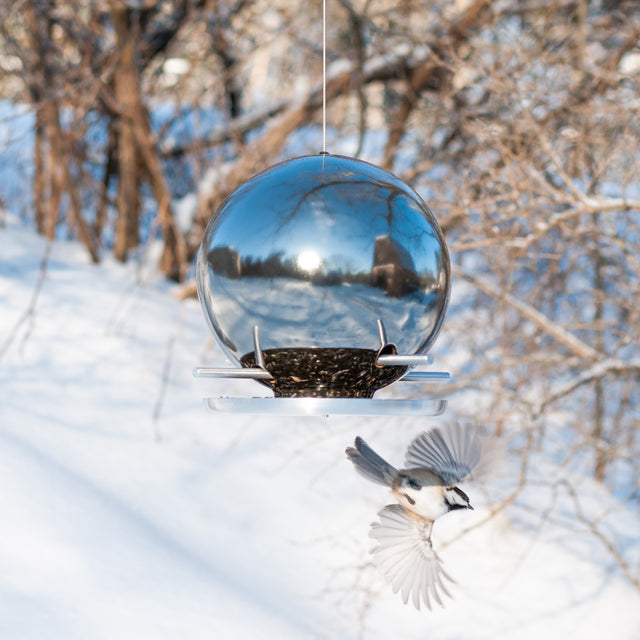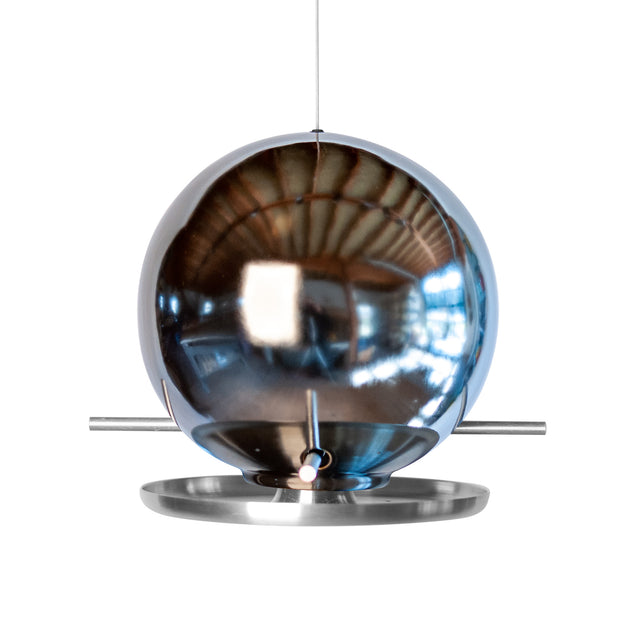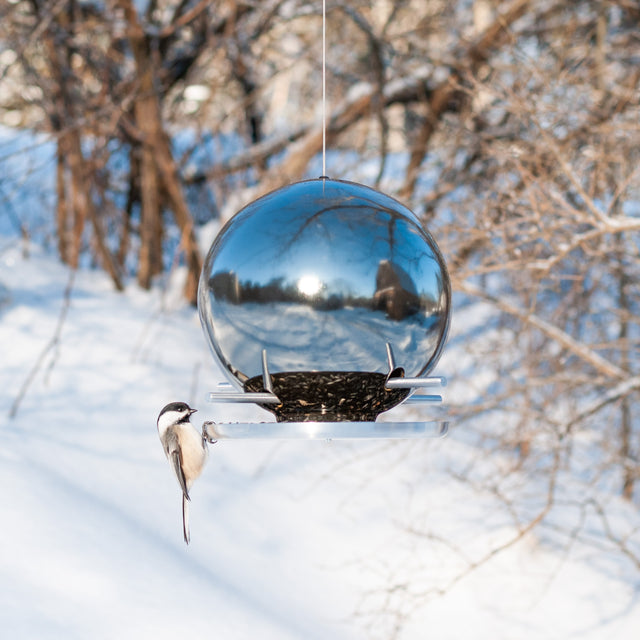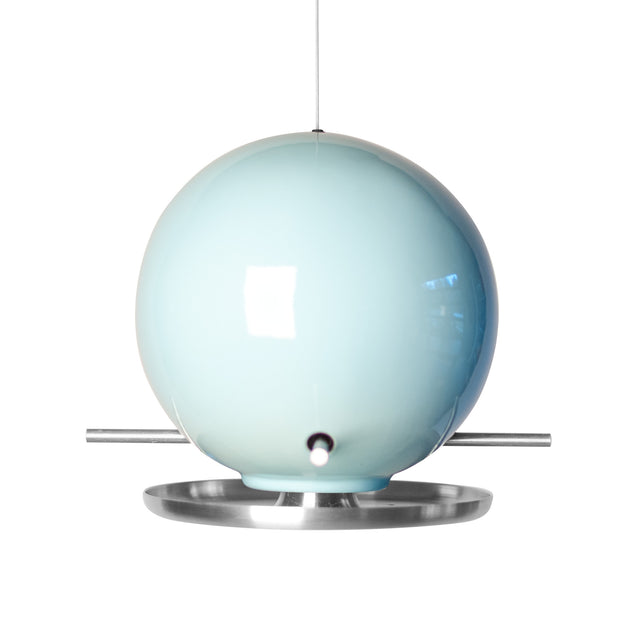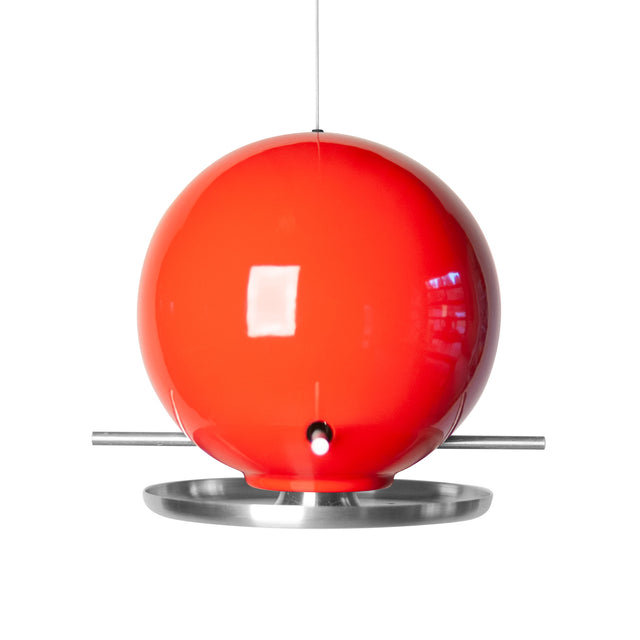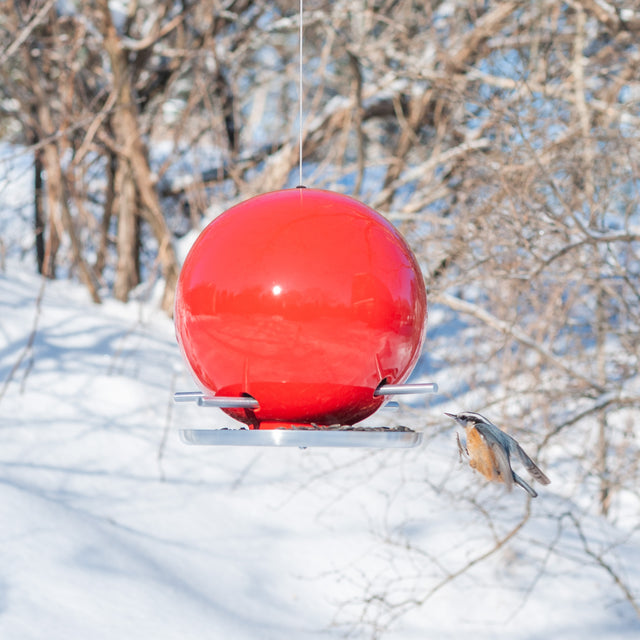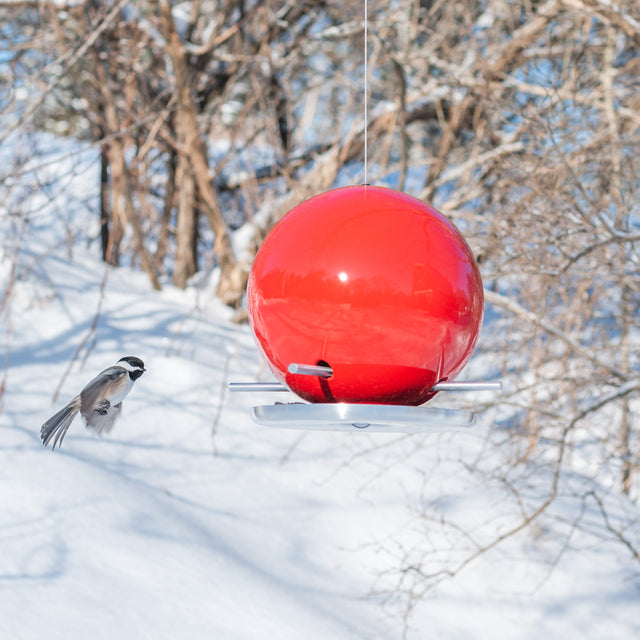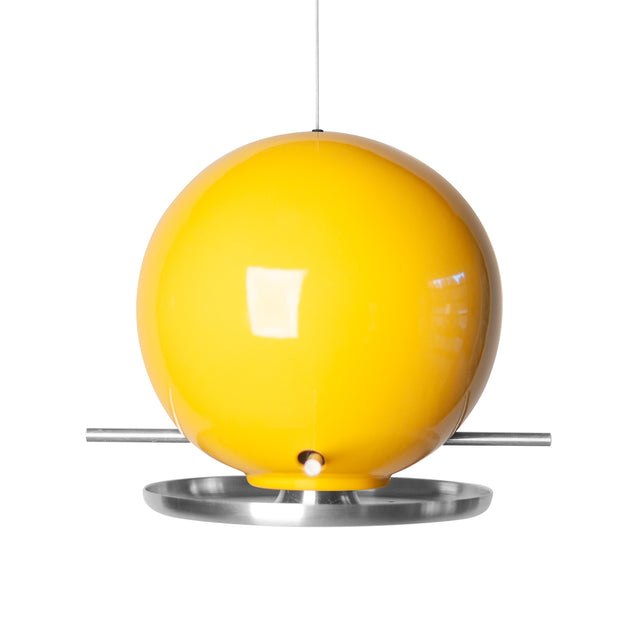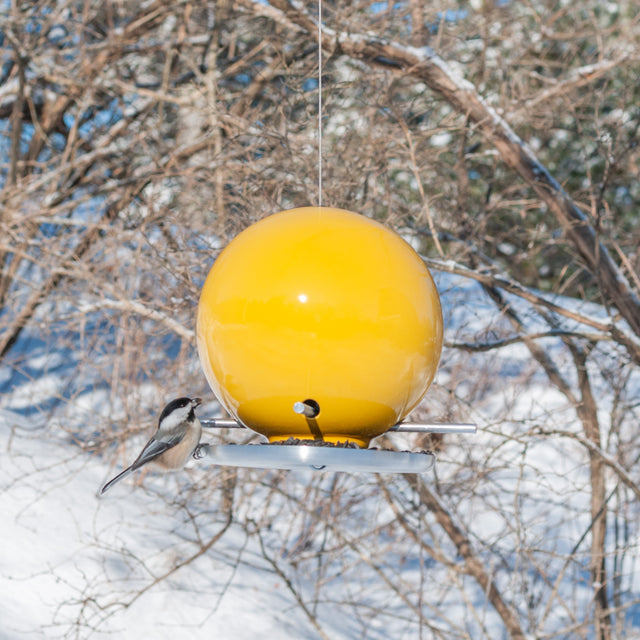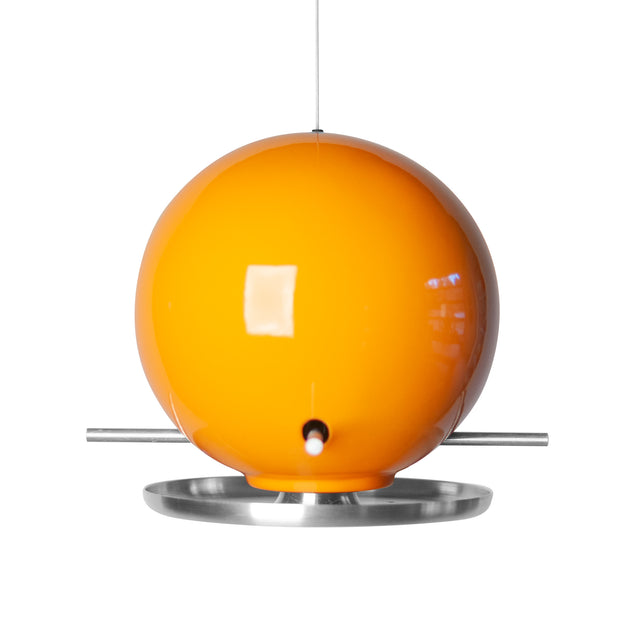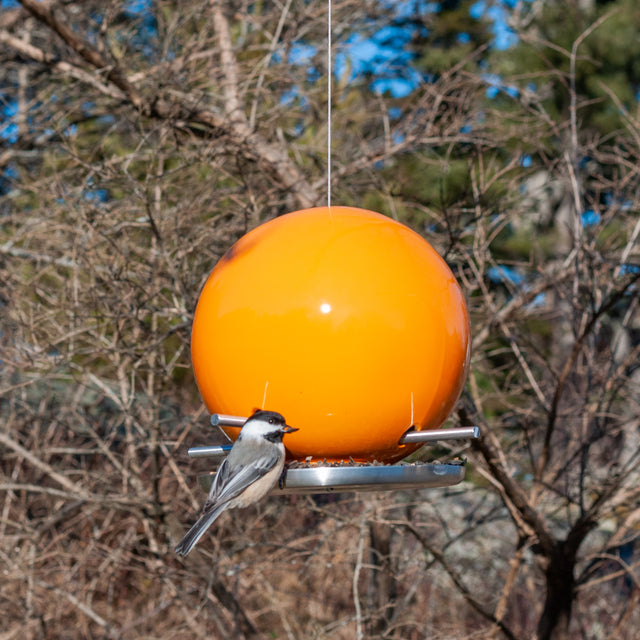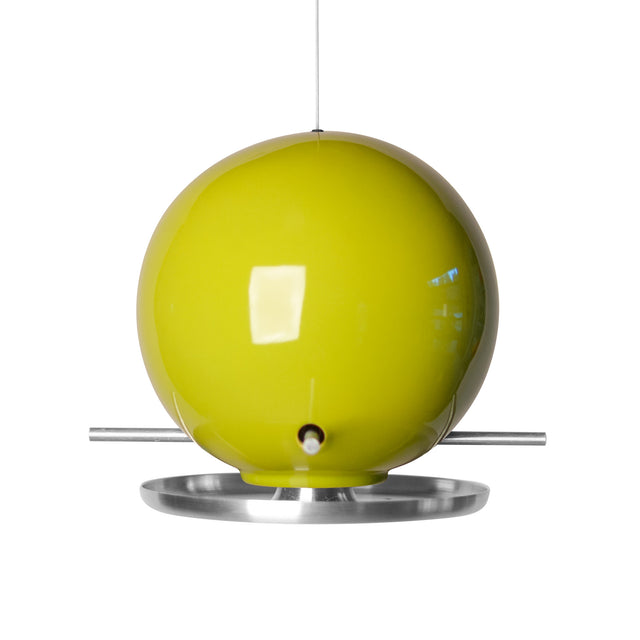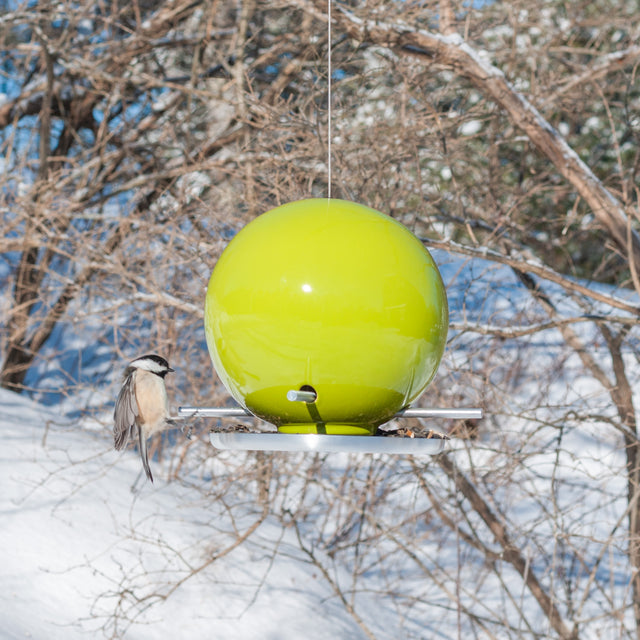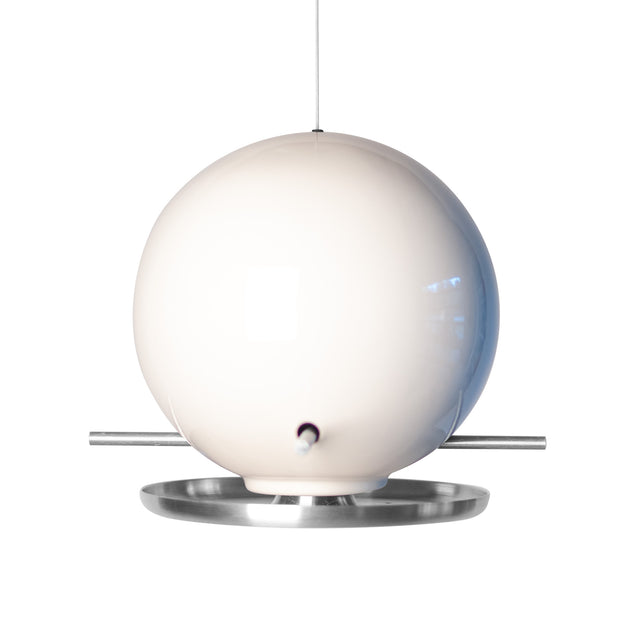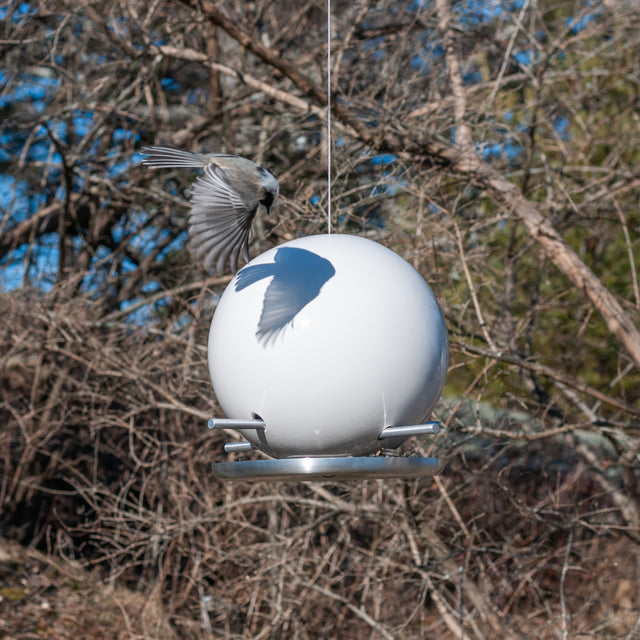 Pop Bird Feeders
Buy now, pay later with Klarna or Shop Pay.
Available in 6 Colors and Platinum - In Stock and Ready to Ship
Add color and sparkle to your backyard with our new spot-on Pop Bird Feeders. Designed to be perfectly round minimal dots in the landscape that surprise and delight while also functioning as a bird feeder. Easy to install and maintain. Available in six colors (light aqua, sumac red, goldenrod yellow, orange peel, olive, and bright white) and our gorgeous mirror platinum finish.
DETAILS
Handcrafted Glossy Stoneware Feeder
Dimensions: 8 1/2" High x 10" Wide
Weight: 2 1/4 Pounds
Custom Spun Aluminum Base with Four Drainage Holes
Two Aluminum Poles with Connecting Pin
Vinyl Coated Hanging Wire

HOW IT WORKS
Bird food is gravity fed from the orb-shaped top into the base, where the birds will land and feed.  To fill with birdseed: Turn the feeder upside down. Remove the connecting pin in the center of the base, the poles and dish, then fill. Holds ten cups of bird food. View the complete Pop Bird Feeder User Guide.
2023 EDITION
We handcraft Pop Bird Feeders in our Boothbay Harbor studio using a process and finish that is uniquely our own with a design aesthetic that is always true to our vision.