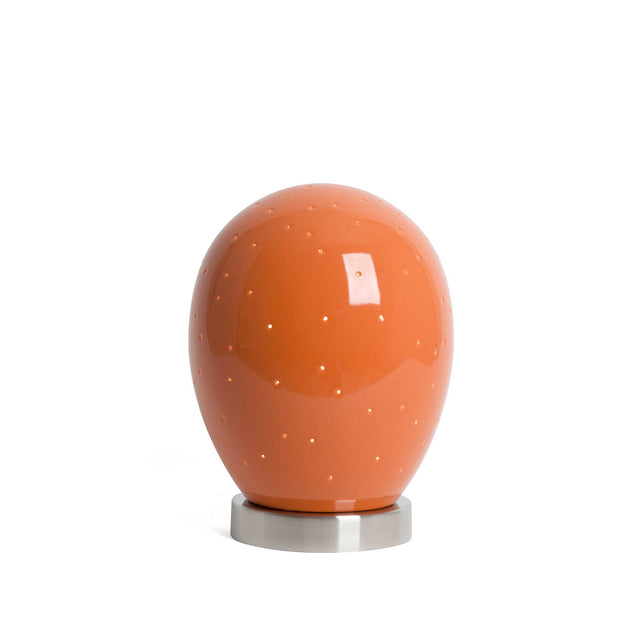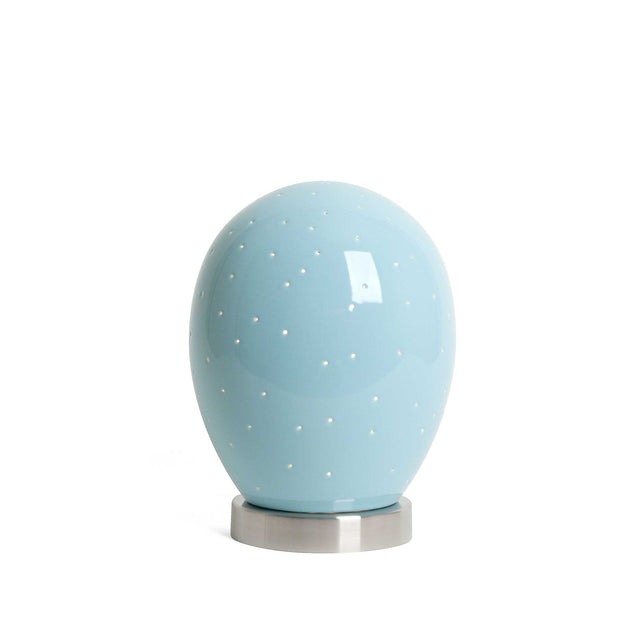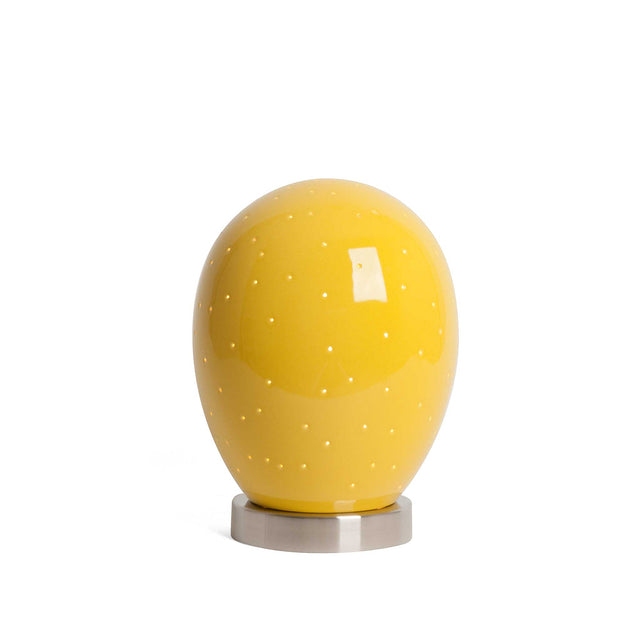 Star Egg Nightlights - Custom Colors
Buy now, pay later with Klarna or Shop Pay.
Made to Order in 5 Custom Colors - Please allow 3-4 weeks for delivery
Lie in bed and gaze at a ceiling full of stars with the Star Egg Nightlight. Light projected through tiny openings on the stoneware egg's surface creates a dream-like environment that is perfect for bedtime (children and adults alike). Stoneware egg sits on a brushed and polished stainless-steel base. A well-chosen nursery gift for design-loving parents. Made to order in these custom colors: bittersweet orange, light aqua, pink, goldenrod yellow, and moss green. Please allow 3-4 weeks for delivery. Returns are not available for custom-made color orders. Order the International version here.
"L-O-V-E. I bought this because it was so cute online, but it has ended up being one of our favorite and most used pieces in my baby's room. It puts out just the right amount of light without being distracting while he sleeps. It's perfect for a modern and fun nursery."
- a mother from Nashville, TN
See what others are saying about Star Egg Nightlights
DETAILS
Handcrafted Glossy Stoneware Egg (Egg exterior color does not affect the projected white light of the nightlight)
Dimensions: 8 3/4" High x 6 1/2" Wide
Weight: 2 Pounds
Brushed and polished stainless-steel lamp base with felt-protected bottom
15 Watt Max Candelabra Bulb - U.S. (One additional replacement bulb included)
UL Listed Candelabra Socket - U.S.
On-Off Switch on UL Listed Cord - U.S.
MADE TO ORDER
We handcraft Custom Color Star Egg Nightlights in our Boothbay Harbor studio using a process and finish that is uniquely our own with a design aesthetic that is always true to our vision.