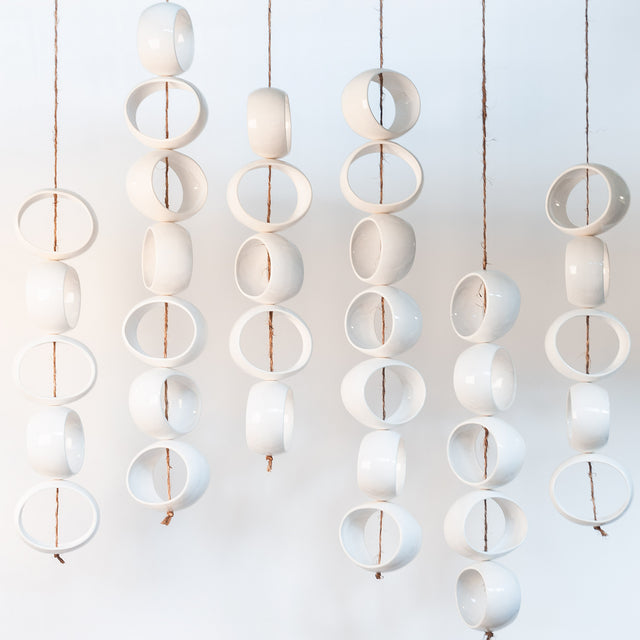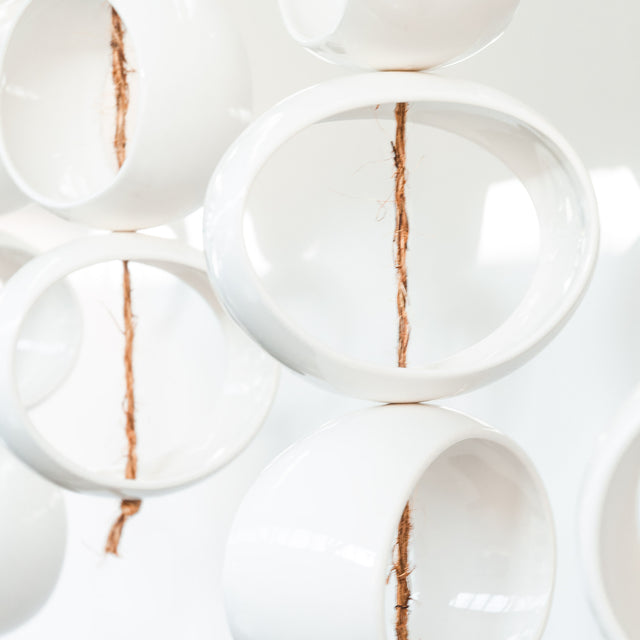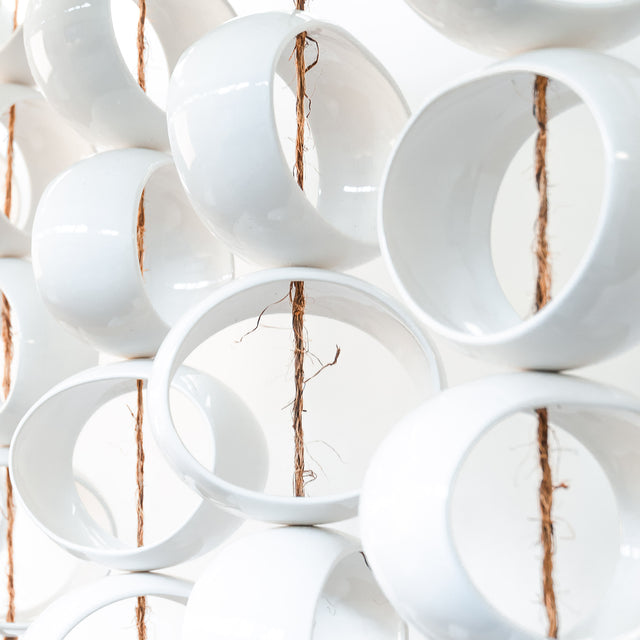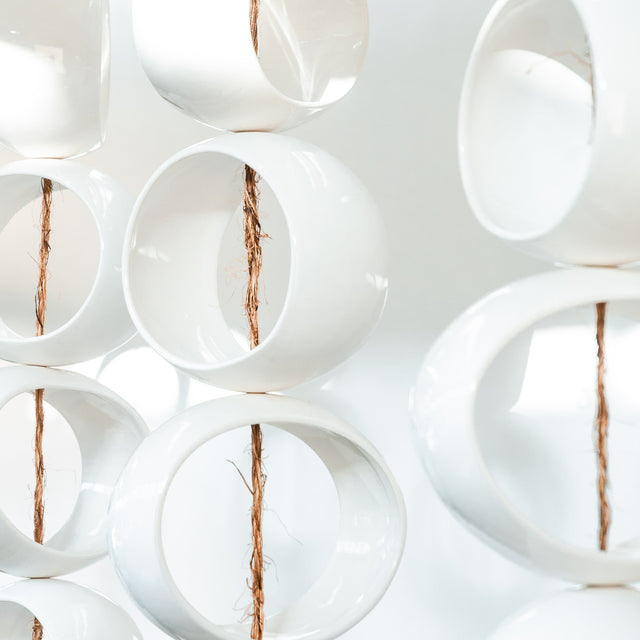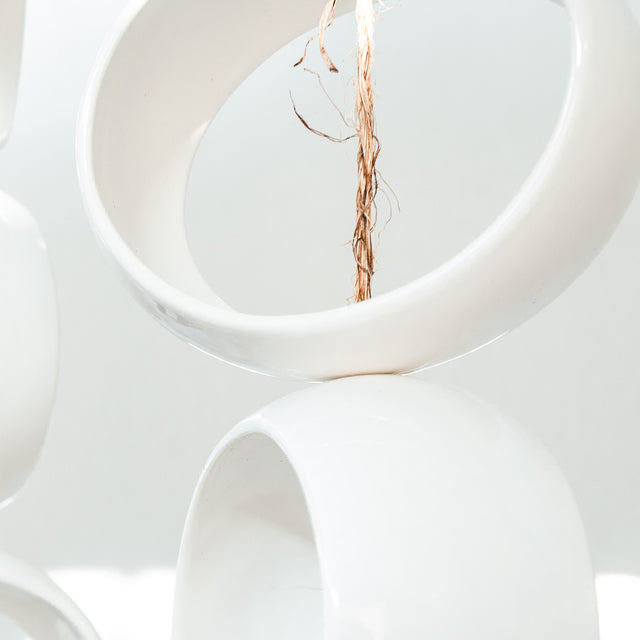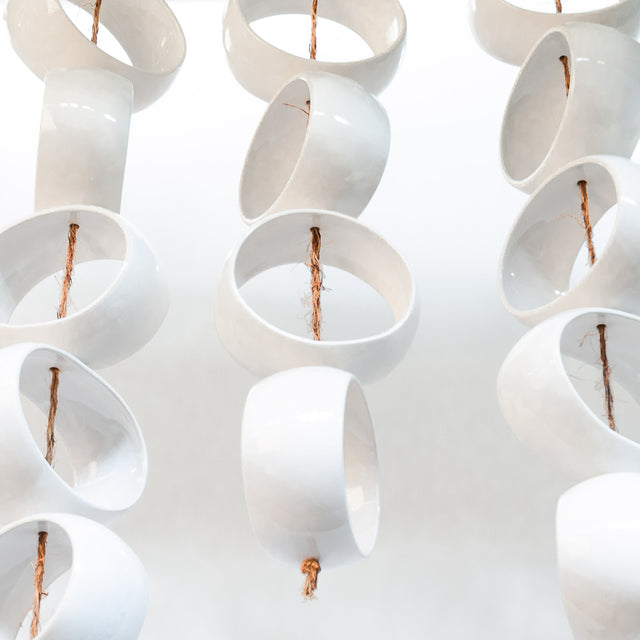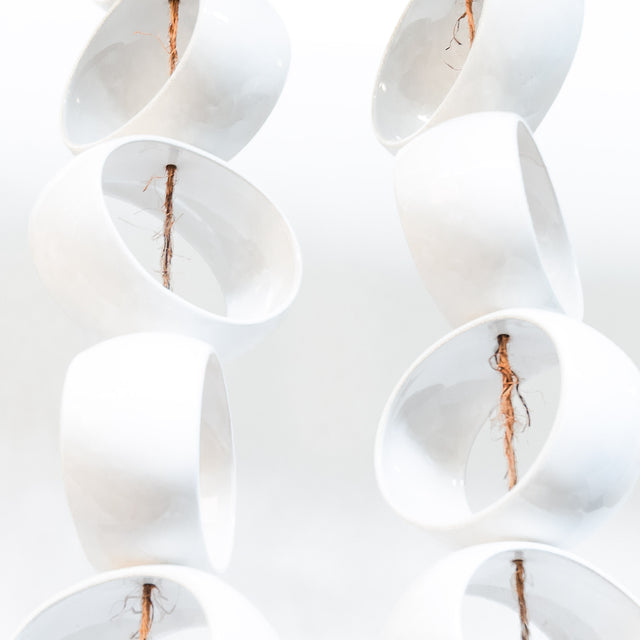 White Orb Sculpture
Buy now, pay later with Klarna or Shop Pay.
Pure elliptical orbs of white suspended by natural fibers capture shadows and throw reflections across a room. Composed of 34 glossy white stoneware orb shapes that are held in place by a hand-knotted jute rope. The orbs, which are handcrafted in the studio, are perfectly round before we high fire them in the kiln. At their peak temperature of 2200 °F they settle into an imperfect ellipse. It's a gesture to the handmade nature of ceramics that we complement with a flawless glossy bright white glaze. The White Orb Sculpture is a unique one-of-a-kind artwork.

DETAILS
Hanging Stoneware Composition of 34 Individual Pieces
Overall Dimensions:  55" High x 55"" Wide x 8" Deep
Each individual shape is 6" High x 8" Wide x 3" Deep
Suspended by natural Jute Rope that can be adjusted to any height
Total Weight: 40 Pounds
Signed and Stamped by J Schatz
One of A Kind
UNIQUE

We handcrafted this White Orb Sculpture in our Boothbay Harbor studio using a process and finish that is uniquely our own with a design aesthetic that is always true to our vision. Please allow 2-3 Weeks for delivery.