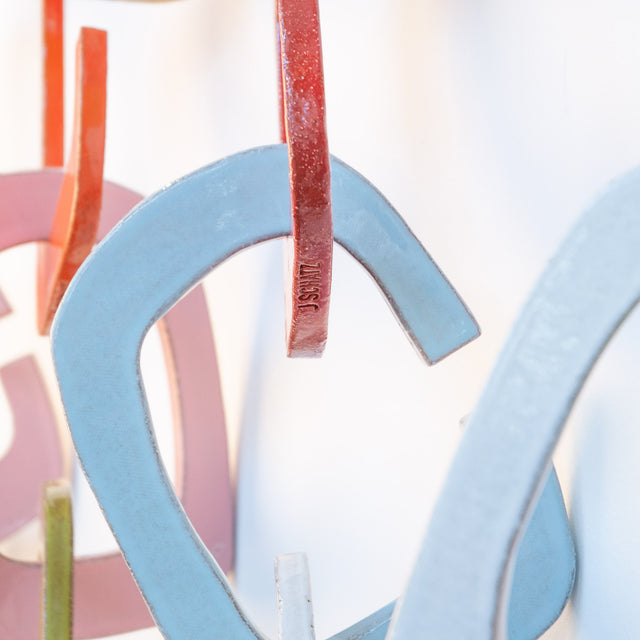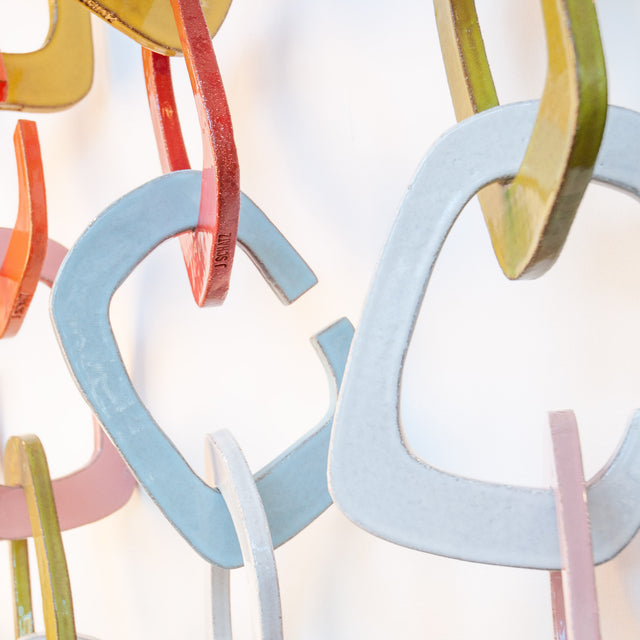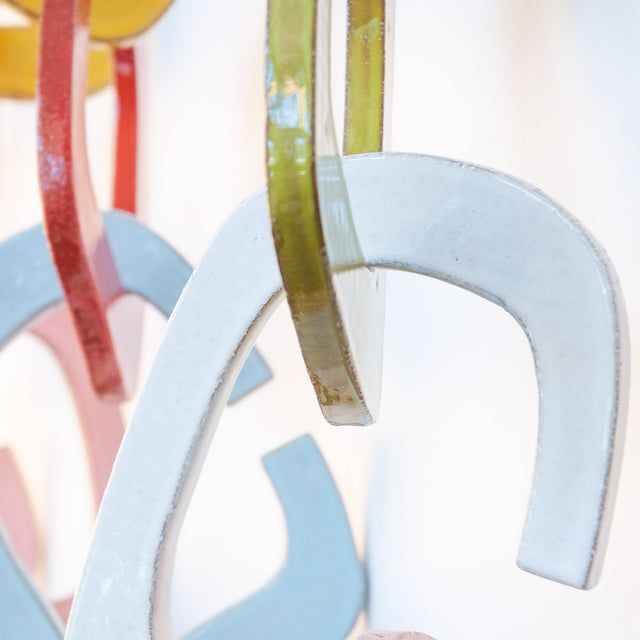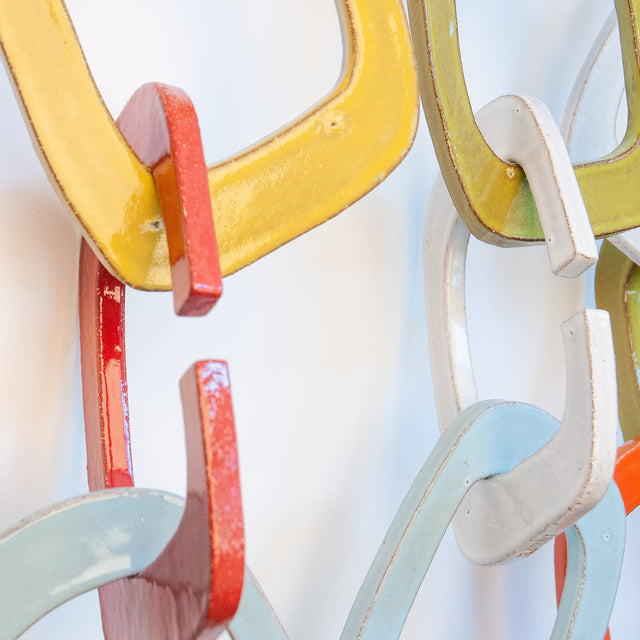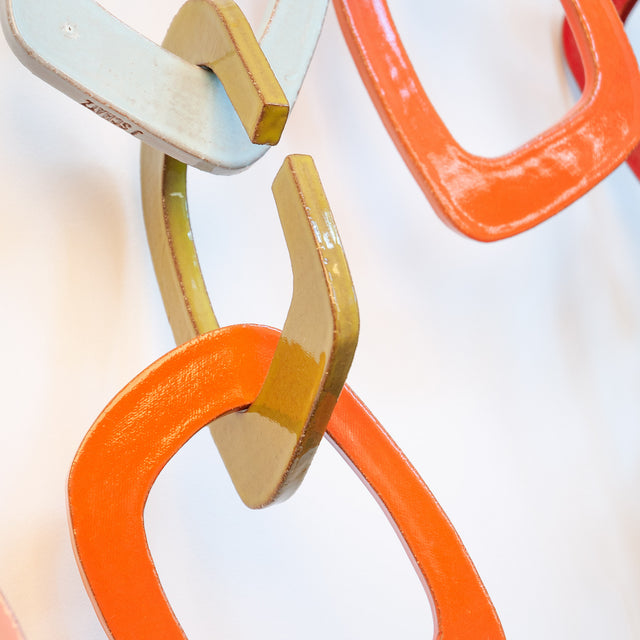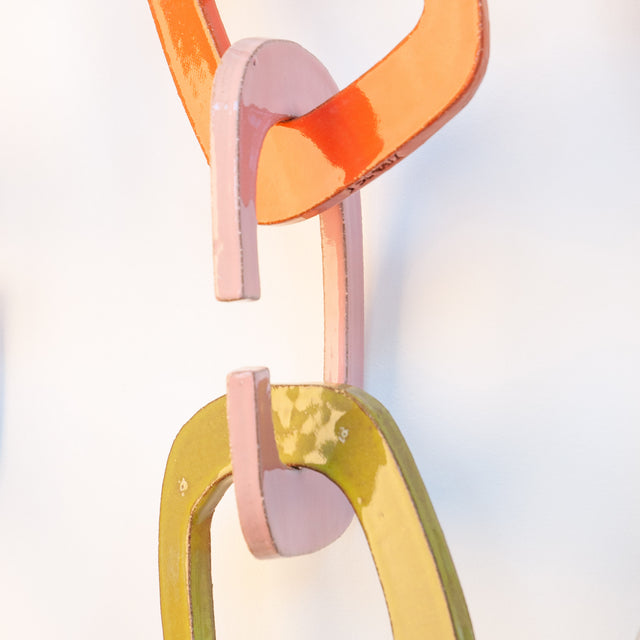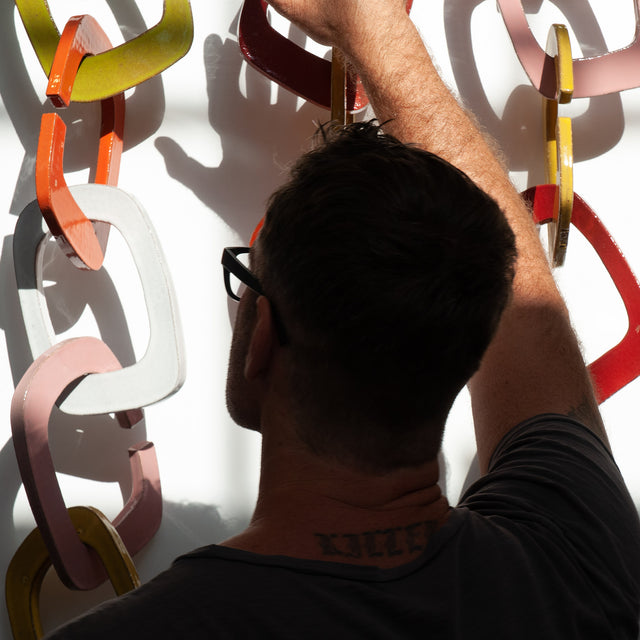 Links
Buy now, pay later with Klarna or Shop Pay.
A slab-built wall sculpture of 38 intertwined stoneware links that descend to the floor. Red-brown clay is glazed on both sides in our 7 signature colors: fire orange, goldenrod yellow, light aqua, olive green, pink, sumac red, and white. Thoroughly modern, strong, shiny, and earthbound. Links is a unique one-of-a-kind artwork.

DETAILS
Stoneware Wall Sculpture composed of 38 Slab-Built Links
Dimensions:  70" High x 36" Wide x 7" Deep (Each individual Link is 8" High x 6" Wide x 1/2" Thick)
Includes 4 White Metal Mounting Hangers
Total Weight: 38 Pounds
Signed and Stamped by J Schatz

MADE TO ORDER
We handcraft Links in our Boothbay Harbor studio using a process and finish that is uniquely our own with a design aesthetic that is always true to our vision. Please allow 12-13 Weeks for delivery.